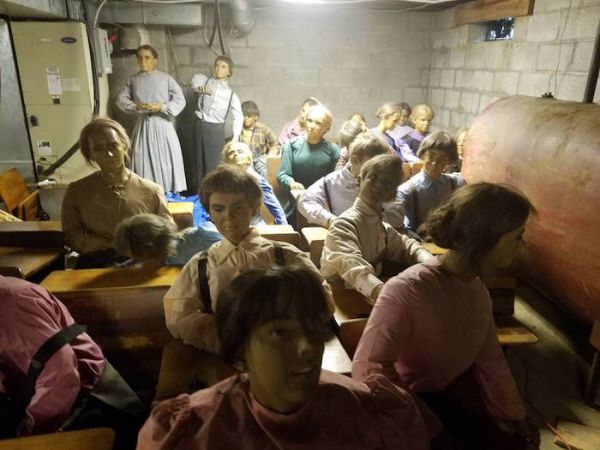 You can't legally purchase children on Craigslist, or anywhere else in America for that matter, but you can purchase 28 wax sculptures of Amish children on Craigslist, so that's pretty much the same thing, right?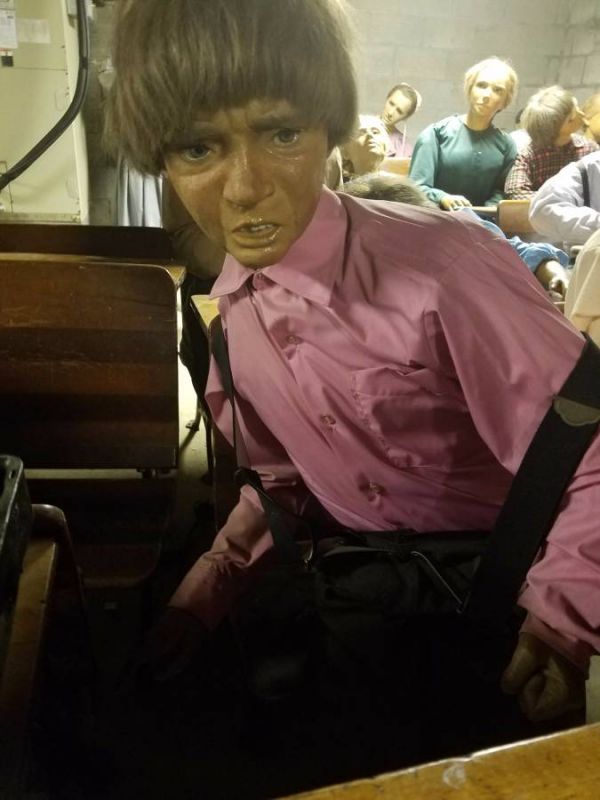 A Craigslist seller in Bird in Hand, Pennsylvania is selling 28 wax children for $300 a piece, which were formerly used as museum pieces in the Weavertown One Room Schoolhouse.
Four of the pieces have mechanical "Life-sized animation" function which formerly brought "this interactive classroom to life", but many of these figures look eerily lifelike even without the mecha upgrade.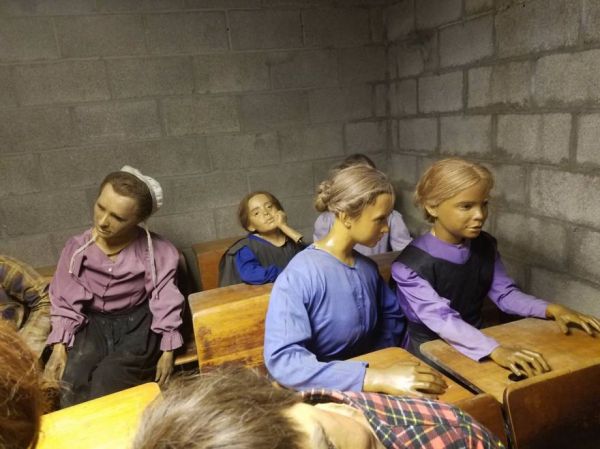 Of course, real kids can't separate their hand from their arm like that, but technically that makes these mannequins better than a room full of real kids, plus you don't have to feed them and they don't stink!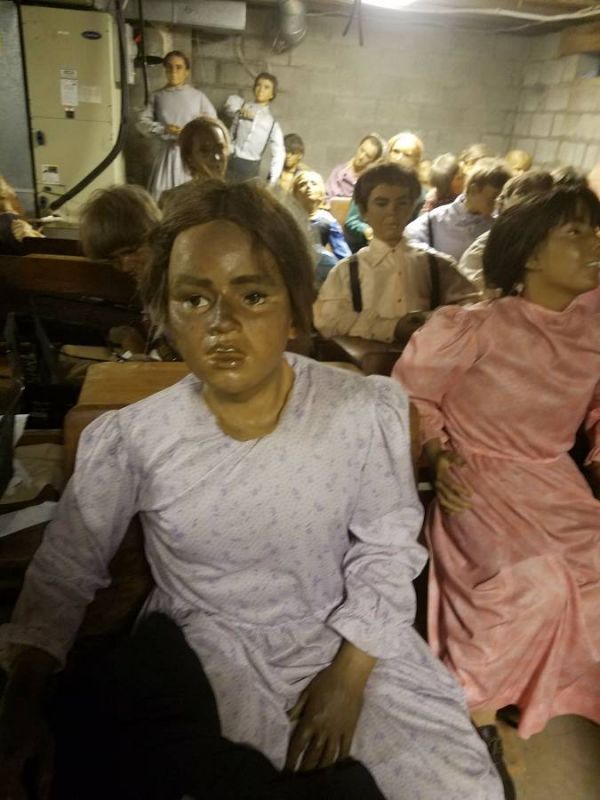 -Via Dangerous Minds