A 4-year-old boy escaped with serious — albeit non-life-threatening — injuries Saturday after he crawled through a barrier at the Cincinnati Zoo and Botanical Garden and into a gorilla enclosure, where he was picked up by a 400-pound, 17-year-old male gorilla, the zoo said.
After the boy — who has not been identified — crawled through a public barrier at Gorilla World around 4 p.m., he fell about 10 to 12 feet into a moat, where he was picked up and carried around by the gorilla, named Harambe, for about 10 minutes, the zoo's director, Thane Maynard, said.
A Cincinnati Zoo employee shot the gorilla when the child was in between his legs, and zoo employees then unlocked the gate and two firefighters quickly retrieved the child.
Once the child was in a safe area, he was given a full trauma assessment, and then transported to Cincinnati Children's Hospital Medical Center, District Fire Chief Marc Monahan said.
The hospital is not releasing details on his condition, but police said the boy's injuries were non-life-threatening, according to ABC affiliate WCPO.
Once it had became apparent that the toddler was in the enclosure, two female gorillas in the exhibit were recalled immediately, but the male gorilla remained in the yard with the child, the zoo said in a statement.
There were already fire department personnel at the zoo because of a sick person, and they responded immediately to the pen, Monahan said. When they got to the gorilla pen they saw Harambe violently dragging and throwing the child, he said.
"They made a tough choice and they made the right choice because they saved that little boy's life," Maynard said. "It could have been very bad."
Maynard said the gorilla didn't appear to be attacking the child, but he said it was "an extremely strong" animal in an agitated situation. He said tranquilizing the gorilla wouldn't have knocked it out immediately, leaving the boy in danger.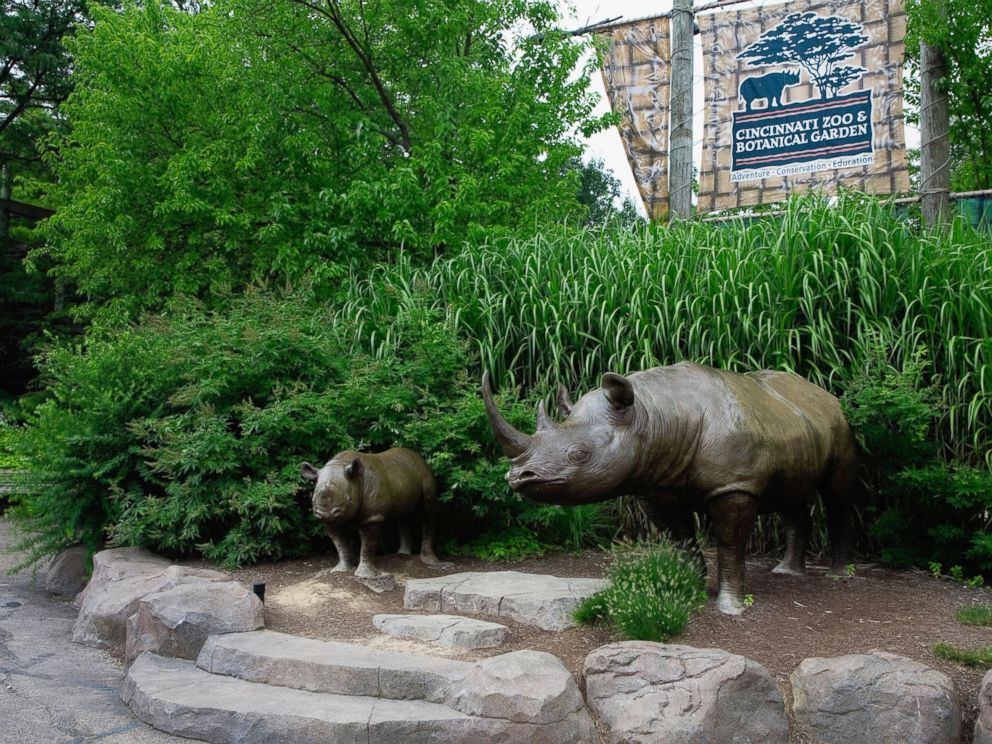 Maynard called it "a sad day" at the zoo, but credited the zoo team with saving the young boy's life. "The zoo security teams quick response saved the child's life," he said in a statement. "We are all devastated that this tragic accident resulted in the death of a critically-endangered gorilla. This is a huge loss for the zoo family and the gorilla population worldwide."
Harambe came to Cincinnati in 2015 from the Gladys Porter Zoo in Brownsville, Texas. On Friday, the zoo posted on Facebook that Harambe turned 17.
The zoo has also posted videos of Harambe adjusting to life at the facility.
The zoo will be open on Sunday, but Gorilla World will be closed until further notice.
ABC News' Matthew Foster contributed to this report.