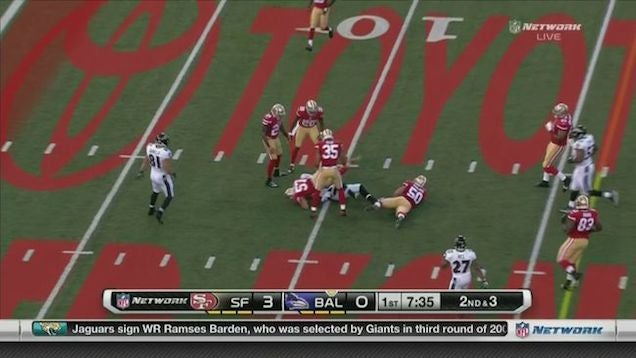 Enter the Toyota Red Zone! There is no escape from the Toyota Red Zone! You will die in the Toyota Red Zone!
Viewers tuning in to the NFL Network for last night's 49ers/Ravens were greeting with a gargantuan, distracting graphic projected onto the field every time a team's offense got inside the 20. (The eponymous "red zone." Synergy.)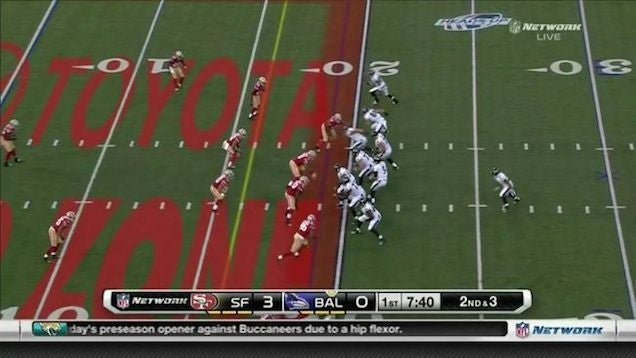 Don't worry, this isn't going to become a regular thing. Yet.
The 49ers cut a big sponsorship deal with Toyota, and part of that means overlaying the red zone graphic on the local KPIX broadcast of preseason games. It's not a national deal, so you won't be seeing it during the regular season when the networks do the games. The only reason we saw it last night was because the NFL Network, broadcasting nationally, was streaming the KPIX video feed dubbed over with its own announcers.
KPIX has one more preseason game, on Aug. 17, so depending on whether the NFL Network sends its own crew or which local station's feed it uses, you may be forced to enter the Toyota Red Zone one final time.
Of course, within 10 years every broadcast is going to look like this at all times.