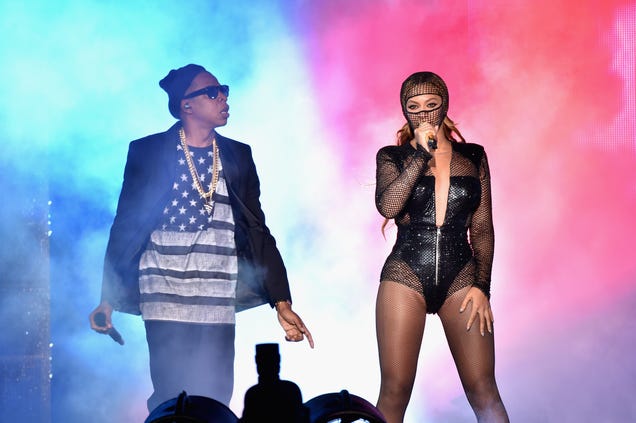 Today I met a colleague for lunch at The Melt as part of my ongoing review of the grilled cheese chain that secured $10 million in venture capital funding in order to make more grilled cheese. Only afterward did I learn that the simple act of eating jalapeños melted into cheese melted into bread brought me one step closer to Beyoncé Knowles Carter.
According to SF Eater, Beyoncé and Jay-Z frequented a couple fine dining establishments while visiting San Francisco for the final U.S. show of their tour. But the couple also presented their crew with the finest grilled cheese that venture capital can pretend is technology:
Most notably, they went to Tosca Cafe not one, but both nights of their tour, which was a bit of internal synergy, since Jay-Z is an investor in owners April Bloomfield and Ken Friedman's New York restaurant Spotted Pig. According to Inside Scoop, pastas and roast chicken were among their party's favorites. The reportedly troubled couple also showed some familial harmony when it came to dining at Boulevard, where they had seafood and steak with daughter Blue in a semi-private dining room. And they treated their crew of 130 to a catered spread of grilled cheese, salads, and chocolate chip cookies from The Melt at the conclusion of last night's show.
During lunch, my dining companion told me a joke to illustrate the difference between The Melt and American Grilled Cheese, a beloved rival chain. People here, he said, ask each other: "Do you want your grilled cheese boot-strapped or venture-backed?" Consider yourself warned: this is what passes for a joke in San Francisco.
To contact the author of this post, please email [email protected]
[Image via Getty]