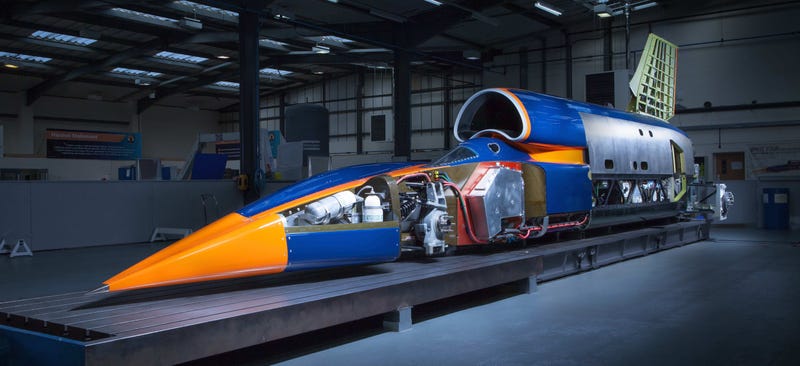 The Bloodhound SSC landspeed racer is what happens when the people who build the car that broke the sound barrier try to build a car that beats 1,000 MPH. It's already the most powerful land vehicle with over 135,000 thrust horsepower.
In 1997, RAF fighter pilot Andy Green piloted the first supersonic car, but that apparently wasn't enough for him or for team leader Richard Noble and thus the Bloodhound SSC was born.
Though we've seen most of the car before, today was the first glimpse the team has offered of the full vehicle in racing spec. Speaking of "racing spec," where the hell do you race a car like this? The team says they've found a stretch of land in South Africa that's the requisite 12 miles long and three miles wide.
We'll see in 2016 if they can do it.
---
Contact the author at [email protected].