Gem Diamonds Ltd. said it unearthed a 114-carat diamond at its Lesotho mine in southern Africa, helping to ease concerns about a dearth of large finds.
The stone is a D color Type II diamond of exceptional quality, Gem Diamonds said in a statement Friday. It was the second Lesotho diamond discovery bigger than 100 carats announced this week, after a rival miner said Wednesday it had unearthed its first stone of that size.
The company's Letseng mine is renowned for the size and quality of its stones with its diamonds selling at an average price of almost $2,000 a carat, the highest in the industry. In comparison the global average is about $120 a carat. Still, the company has suffered recently from a lack of big finds, with the miner discovering just five stones bigger than 100 carats last year, less than half as many as it found in 2015.
The shares jumped as much as 11 percent, the most since January, to 98.75 pence. The stock traded at 93 pence at 12:12 p.m.
"Given the paucity of large, high-value recoveries in recent months, we believe this recovery can precede a return to form for Gem," Kieron Hodgson, an analyst at Panmure Gordon & Co. in London, said in a note Friday.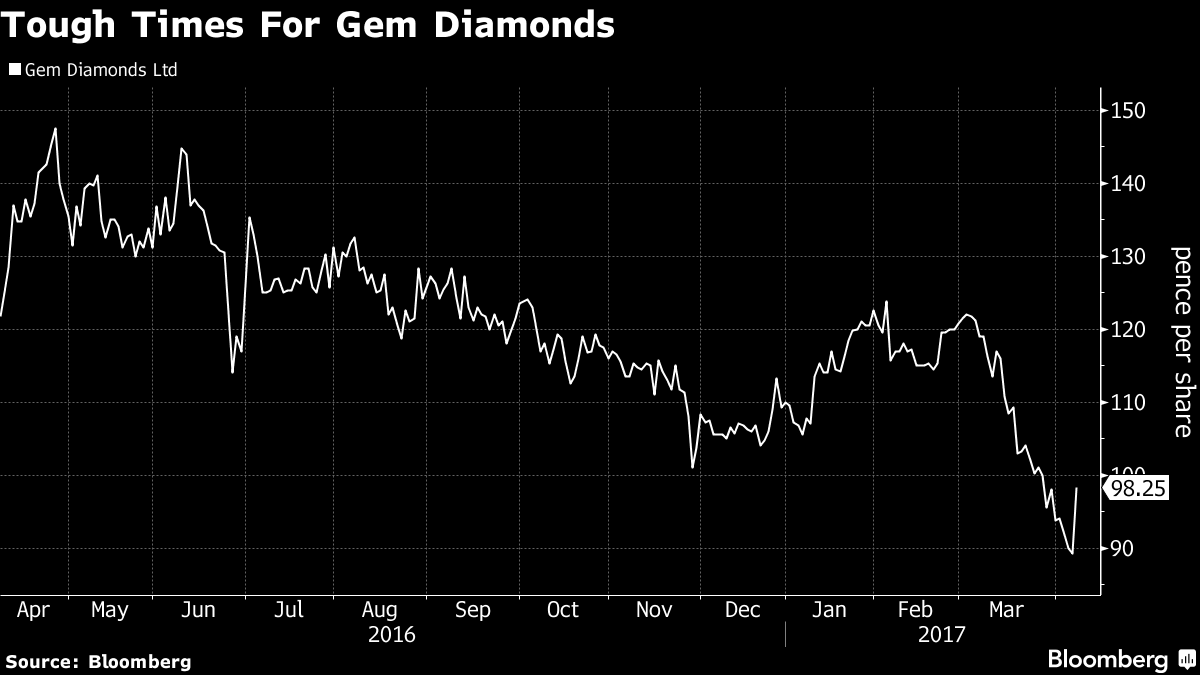 Still, the diamond is not even close to the biggest found at Letseng. In 2015 it sold a 357-carat stone for $19.3 million and in 2006 found the 603-carat Lesotho Promise. The mine has produced four of the 20 largest gem-quality white diamonds ever recorded.
As well as the lack of large stones, Gem has been hit by weakening prices for lower-quality stones produced at its Ghaghoo mine in Botswana. In February it said it was shutting the newly built mine as prices had fallen one-third to $142 a carat since 2015. The company's shares fell to a record low on March 31.