The human dater is living in an unprecedented age. We simultaneously have more choice than ever, yet feel the increasing weight of such little, little choice. Dating apps are a carousel of faces and body parts, none of them quite right, and the more you use them, the more you start to wonder if it even matters who you swipe right on, because to successfully have sex, sometimes we must compromise.
Also, individuality is a myth—people aren't the "same but different;" they're the same—and the majority of people out there fall into exactly 12 categories. Here's everyone you're going to meet on a dating app: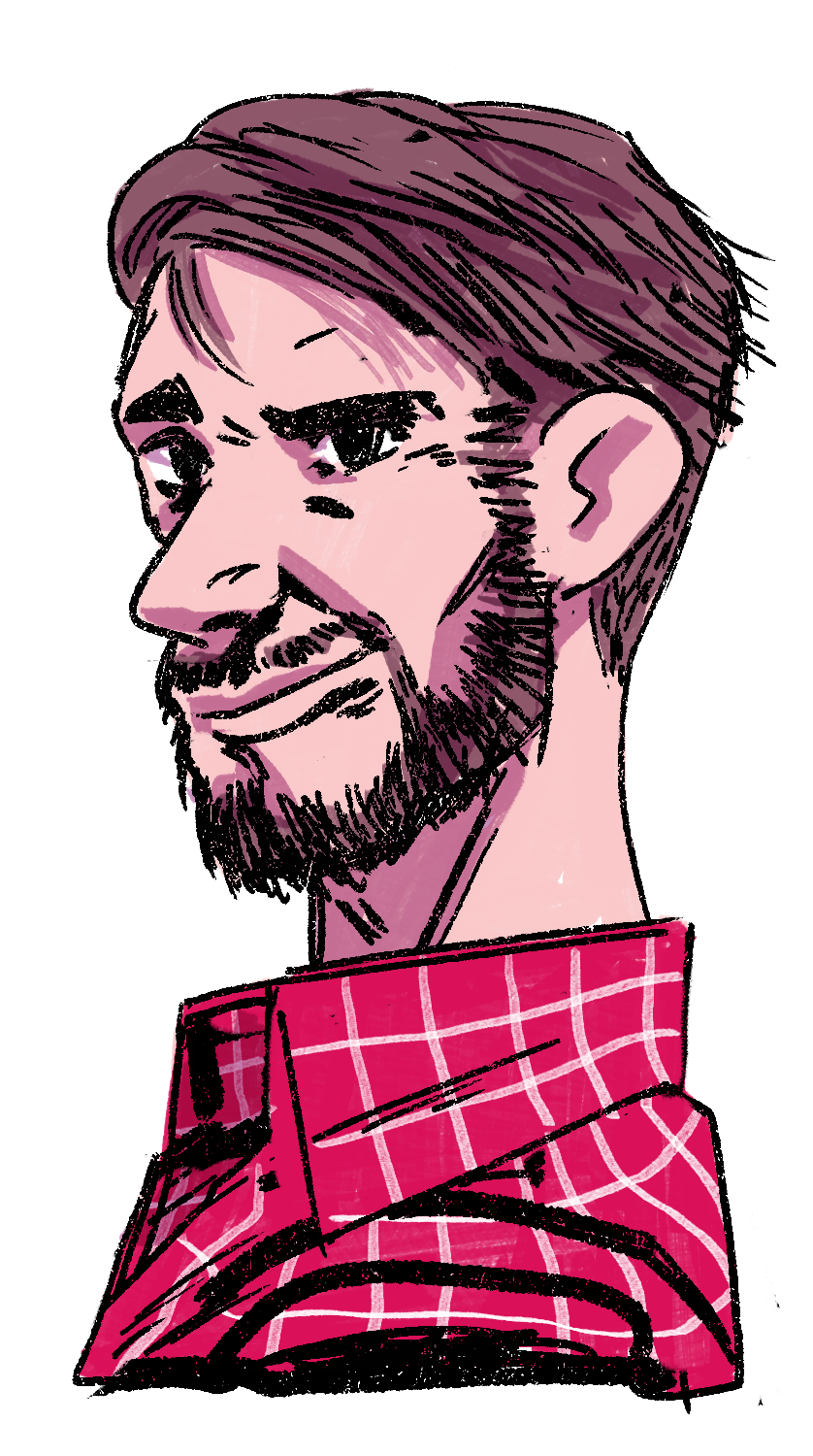 Sam, 28
His bio hints at what he might be like in bed—"Dressed as Willy Wonka for World Book Day," "Voted most likely to be President when I grow up by classmates in elementary school"—but you can look past that for now because the back and forth is surprisingly easy. When you stalk him on social media you find he only faves tweets by women on Twitter and follows feminist publications. Good sign? You have "friends" in common, so ask the one you know best what she knows of him. She replies: "No do not date sam, he's so creepy in real life. This one time he bragged about sleeping with a 16-year-old. Also facially he looks a bit like the stick insect from A Bug's Life."
Angel, 29
ARE THERE ANY ACTUAL GENUINE GUYS OUT THERE WHO AIN'T JUST INTERESTED IN ONE THING? MY KIDS ARE MY WORLD YOU NEED TO ACCEPT THIS IF YOU'RE GOING TO GET ANYWHERE WITH ME. Doesn't like: Time wasters (if you're just looking for a quick hook-up move the f*#k on) and anyone who takes themselves too seriously. I'm always laughing at myself. LOL. Never really have time for reading LOL. I Like carbonara.
Stussy, 31
"Heyyyy…" "What's uppp? LOL" "Yeh, work for Stussy. It's cool." "Not the shop. Did some freelance graphics for them." "Not a lotttt LOL. Been skateboarding all day. Now I'm chilling, you?" "Yeh." "No haha." "Blazed, skating, then went to meet some homies." "Yeh my parents are in Paris, they help me out with rent and stuff LOL." "What you doing on the weekend?" "Been busy?" "Heyy…" "What's up? LOL."
Damien, 23
"Creative for an ad agency," but you can tell that from his photos. High contrast black and white pictures from an unbranded photo booth. A portrait of him close to the camera with a middle finger defiantly drawn at the man. An action shot of him lunging in the streets, taking photographs in tracksuit bottoms. A pastel wide-eyed pic edited on a Chinese photo editing app. A meme he has made that involves the holy triad of Shutterstock image, corporate food brand, and an ironically bad text overlay.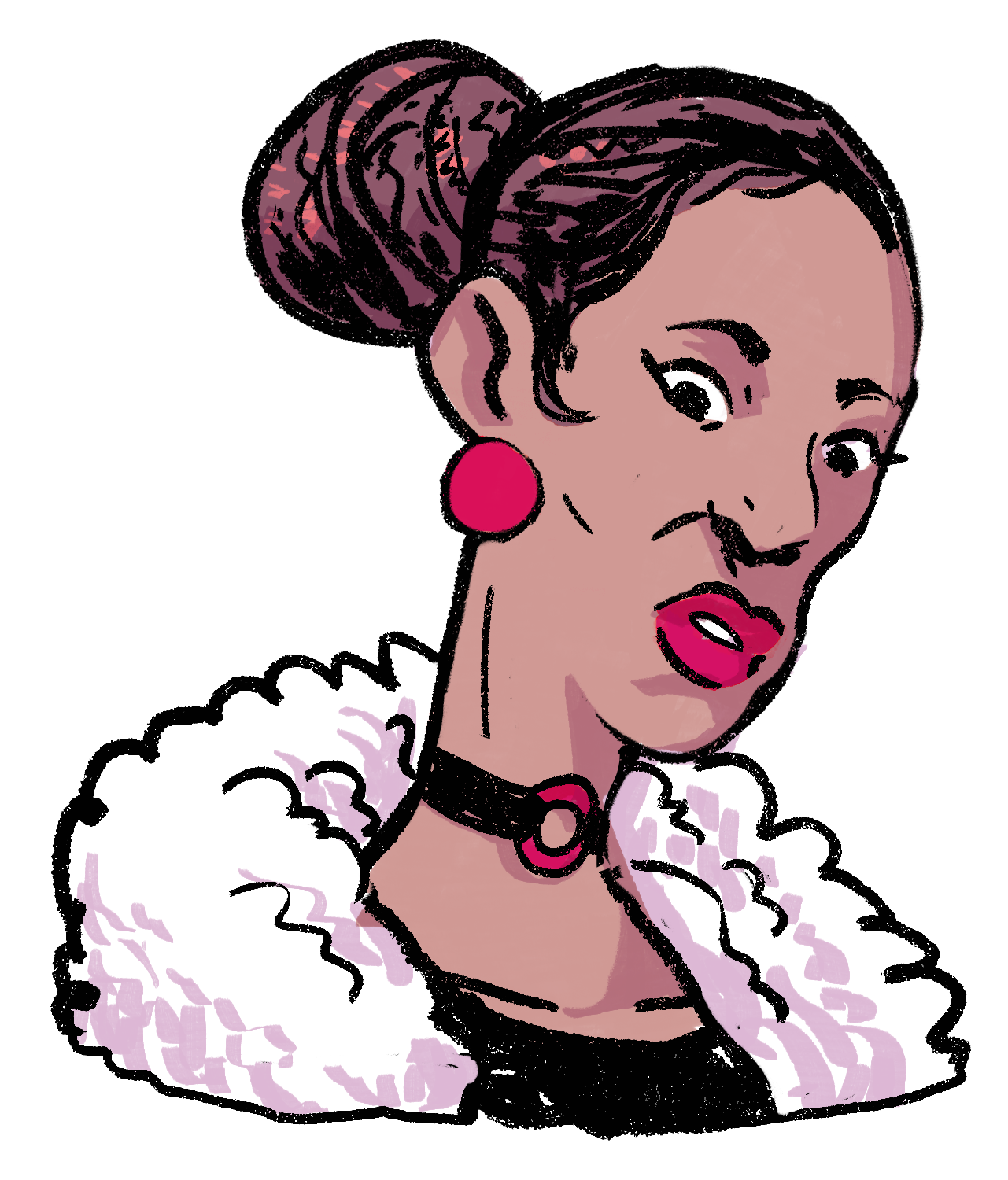 Madame de la Lune, 33
I am: master. You are: sub looking for a contract with a professional owner. You will accept whatever treatment I deem worthy of you, to include but not limited to: ensuring that my butter is soft enough to spread on toast and will not tear the bread; making sure there is no cat food left on spoons put in the dishwasher so that the dishwasher doesn't smell when I open it; being there for if the Amazon guy comes and I've gone out; like various other chores regarding groceries and other small tasks. You won't: receive any kind of sexual gratification from this whatsoever.
Dylan, 28
"Not emotionally available" and an isolated emoji is all his bio offers. He's in an open relationship. He's here because their rules dictate that they can't sleep with a) people they both know, b) people either of them know, c) people they've found on social media, d) the same person more than once, e) most people. He's also studying too much for his MA to go out right now. He talks a lot about how you just have to respect the rules of an open relationship and says not everyone can deal with it—that it takes a certain type of person to not see it as a problem. But as you're having sex and his girlfriend who is supposed to be away for the weekend comes back to the apartment and starts smashing pots and pans around very, very loudly in the kitchen, you realize that there is a problem, and that the problem is definitely Dylan and his girlfriend's relationship.
Gina, 22
Gina liked football players in college because they made her feel safe and like she was still in high school, rather than severed from her father and two brothers and thrust into a world where she had to learn what fabric softener was. Gina has one request for you, and you better not screw it up: you must be funny. You MUST. What Gina would like, if you want to roll with her—a girl who is mostly unbearable to be around—is for you to bring the wit. And by that she means: just absolutely the worst, most basic sense of humor you can imagine.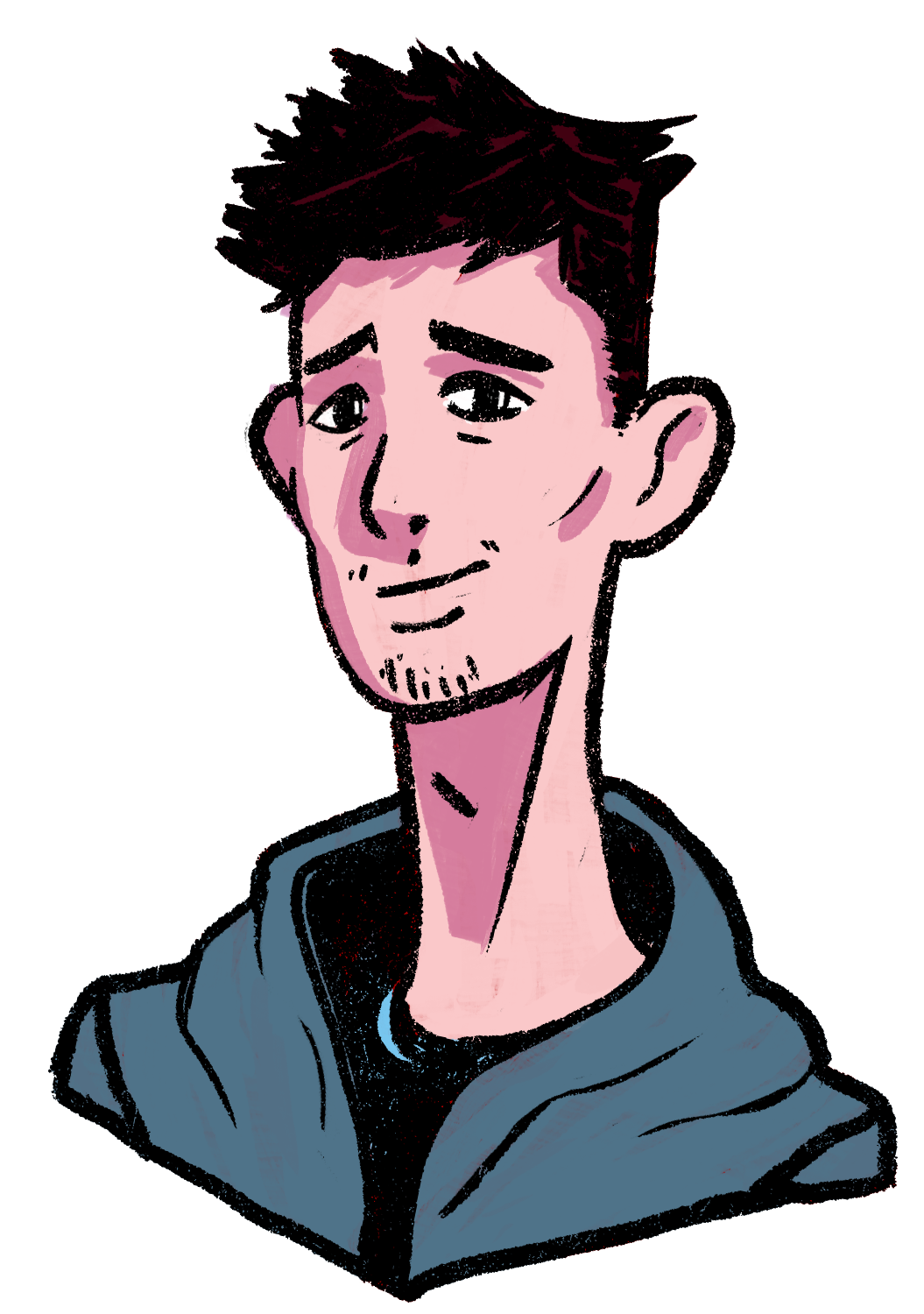 Jake, 25
"Cries at The Notebook. Seriously." He did warn you. This sad sack has some wine and then spends a lot of time talking about how he was hooking up with his ex again last month and it's hard to stay away because of the energy they both share, you know? It was an emotional energy and a sexual energy, and something about it is probably a bit psychic? It's not that he's using dating apps to find a relationship specifically, but if he found the right girl that'd be really nice.
Brian, 31
Don DeLillo. Good coffee. Music (doesn't everyone?)  Dance, not trance. Radiohead. Red wine. Friends. Running. Going to new brunch places. Steak. Sun. Fun. Sleeping in. Gym. Steven Spielberg movies. Hot sauce. Autumn. Netflix. Eggs Benedict. Kink. Strangulation.
Bella, 26
On her Books/Films/Music/Food section she lists 28 books, plus "everything by Hardy," and 79 films ("If you look, talk, act, or think like Wes Anderson, prolly message me.") In her pictures she is whimsically guileless and probably wearing face paint. And gin cocktails. She likes gin cocktails.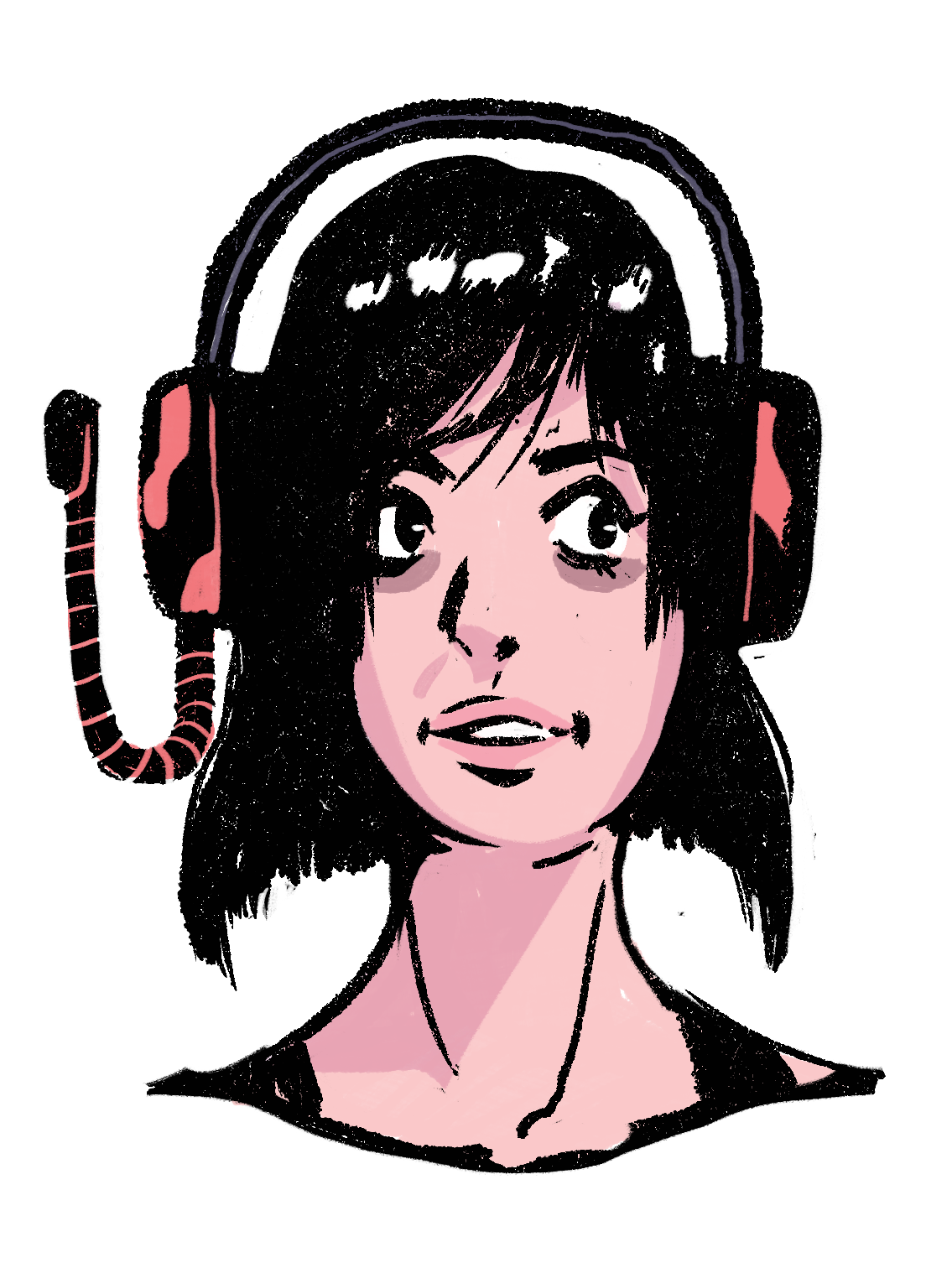 Harley Quinn, 34
In the list of Xbox games she would like to play with you, the words "fantasy" and "role-playing" are used in the least-stimulating way possible. The sexiest picture will always come from ComicCon, where she will have gone as Harley Quinn, Tank Girl, or some niche video game character you will definitely message her about if you're the kind of guy who knows about niche video game characters. You will, sadly, never hear back from her, as she only set up this profile after temporarily caring about her body clock while waiting for Final Fantasy XV to load, and will never check it again.
Matt, 36
I wanna know what love is. Here is me plus a pic of my dick against a ruler.
Follow Hannah Rose Ewens and Toby Sprigings on Twitter.