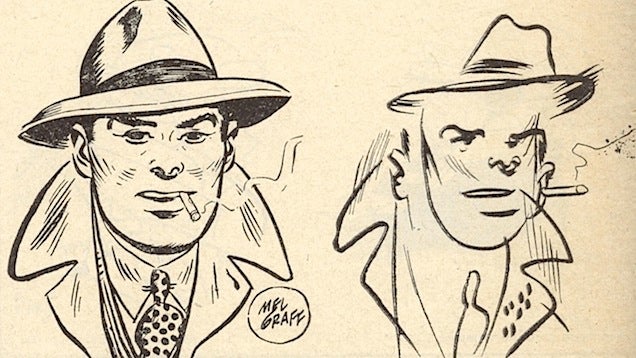 Back in 1947, LIFE Magazine asked ten famous cartoonists to draw their characters while wearing a blindfold. How did they do? Here are the results.
Dixie Dugan, by John Striebel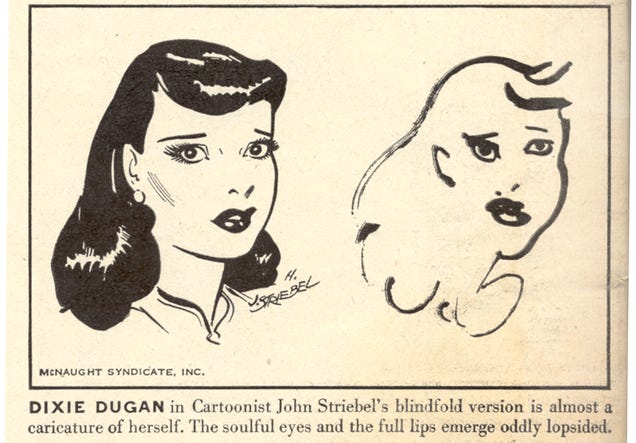 Steve Canyon, by Milton Caniff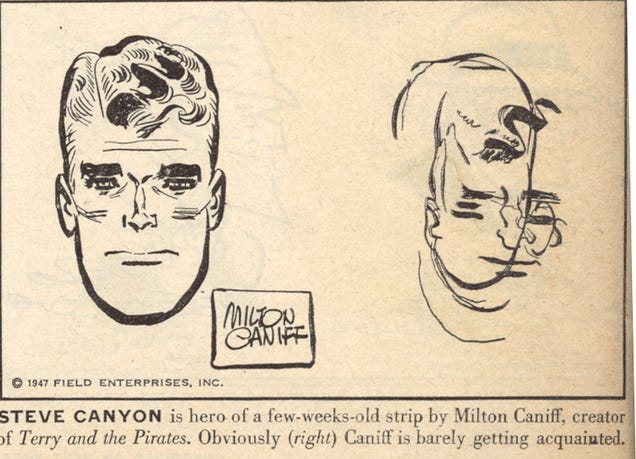 Dagwood Bumstead, by Chic Young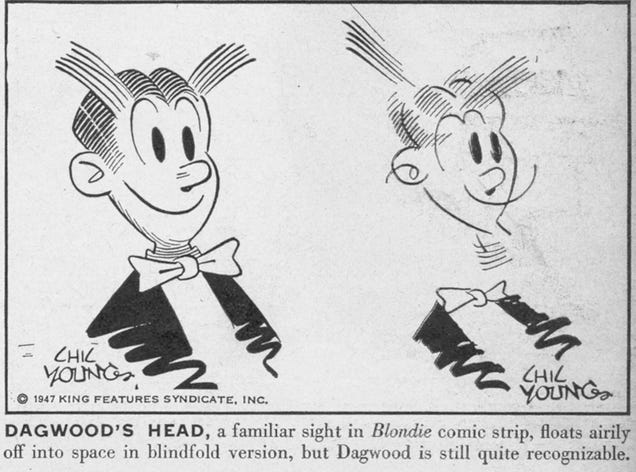 Skeezix, by Frank King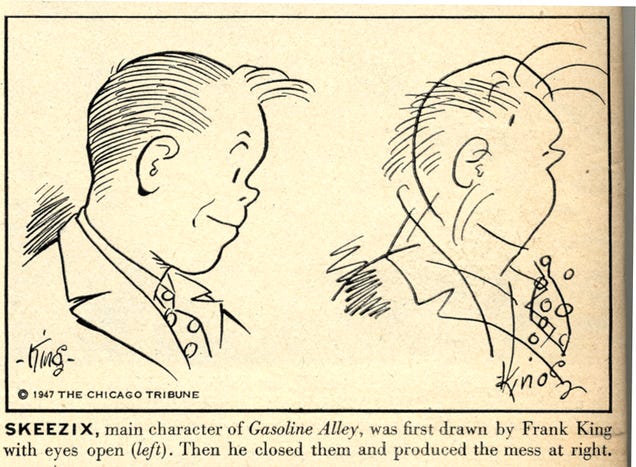 Secret Agent X-9 (or Phil Corrigan), by Mel Graff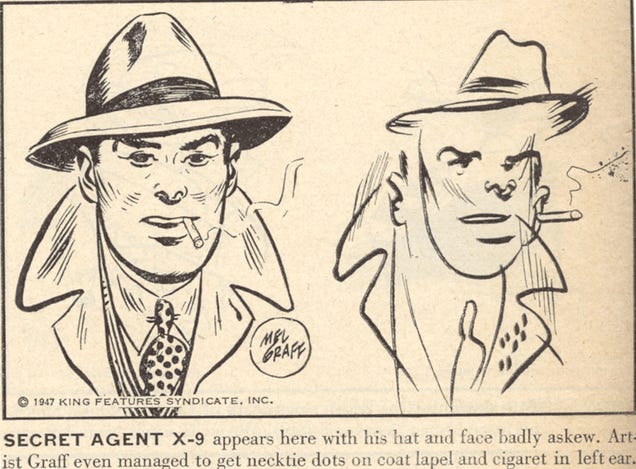 Smilin' Jack, by Zack Mosley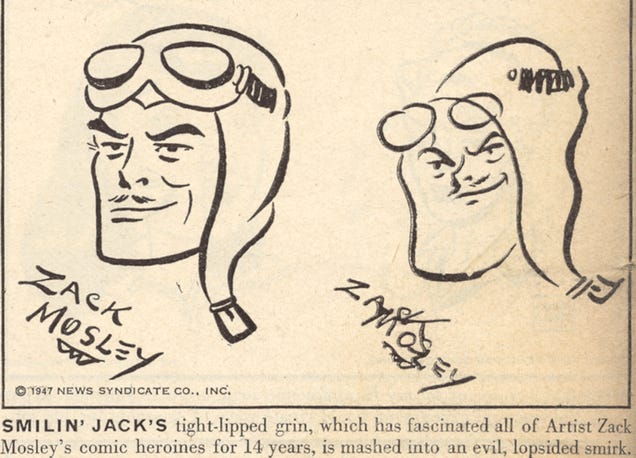 Andy Gump, by Gus Edson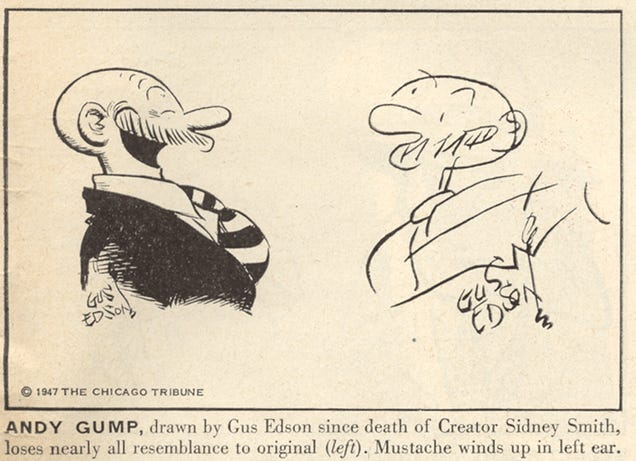 Brandy, by Frank Robbins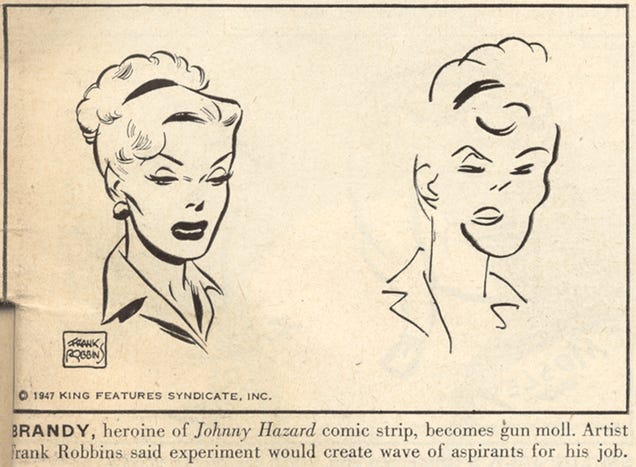 Dick Tracy, by Chester Gould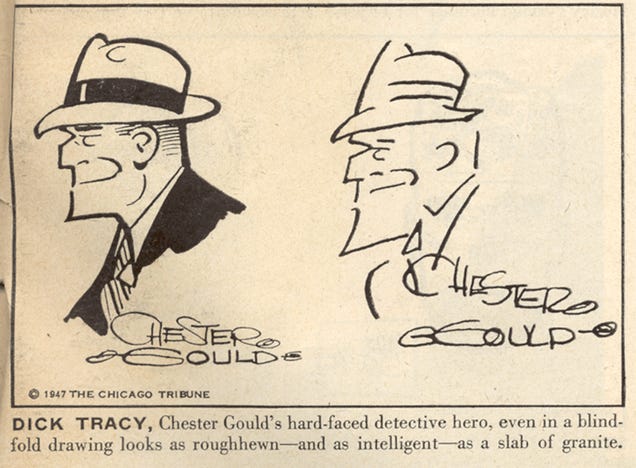 Major Hoople, by Bill Freyse
______
All images are from A Hole In The Head.