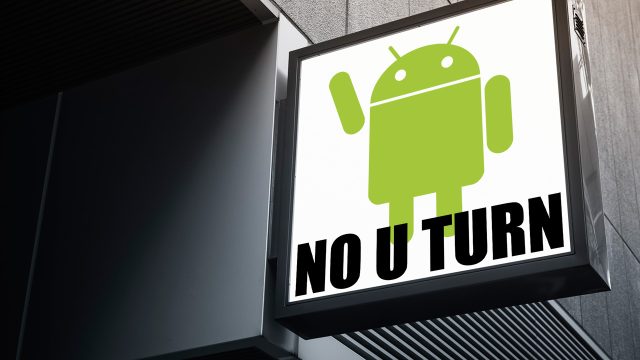 SAN FRANCISCO—Following a two-week trial, a jury has found that Google's Android operating system does not infringe Oracle-owned copyrights because its re-implementation of 37 Java APIs is protected by "fair use."
The verdict was reached after three days of deliberation.
The verdict in Google's favor ends the trial, which began earlier this month. If Oracle had won, the same jury would have gone into a "damages phase" to determine how much Google should pay. Because Google won, the trial is over, although the result will surely be appealed.
Google's win somewhat softens the blow to software developers who previously thought programming language APIs were free to use. It's still the case that APIs can be protected by copyright under the law of at least one appeals court. However, the first high-profile attempt to control APIs with copyright law has now been stymied by a "fair use" defense.
It isn't clear how much Oracle would have asked for in the damages phase, but it could have been as much as $9 billion. That's how much Oracle asked for in an early expert report.
During the two-week trial, jurors heard testimony from current and former CEO's at Sun Microsystems, Google, and Oracle along with in-the-trenches programmers and computer experts from both companies.
Oracle, which acquired Java when it purchased Sun Microsystems, sued Google over the APIs in 2010. In 2012, following a first jury trial, US District Judge William Alsup ruled that APIs can't be copyrighted at all, but Alsup's opinion was overturned on appeal. At this month's trial, Google's only available argument was that the 37 APIs constituted "fair use."
During the trial, Oracle argued that Google copied 11,500 lines of code, including parts of Java API packages as well as related declaring code, in order to take a "shortcut at Oracle's expense." As Android prospered, Oracle's Java licensing business, centered largely around feature-phones, cratered.
"They copied 11,500 lines of code," Oracle attorney Peter Bicks said during closing arguments. "It's undisputed. They took the code, they copied it, and put it right into Android."
Google countered that the Java language has always been "free and open" to use—and that included re-implementing Java APIs. Sun and its CEO Jonathan Schwartz accepted Android as a legitimate, if inconvenient, competitive product.
Oracle CEO Larry Ellison welcomed Android at first, but later he "changed his mind, after he had tried to use Java to build his own smartphone and failed to do it," Google attorney Robert Van Nest told the jury.
---
More from the Oracle v. Google trial: