He may have sold over 75 million records, be worth over $500m and picked up 19 Grammy Awards-but that doesn't mean Shawn Carter knows much about the beautiful game, football. Even if he is best friends with David Beckham.
Whilst in attendance at the mouthwatering tie between Paris Saint Germain and Barcelona in the second week of group stages in the UEFA Champions League, Jigga-accompanied by Beyonce-sat besides none other than England's best known celebrity footballer export, Becks-presumably to discuss setting up a new Brooklyn-based MLS franchise…
Next time you go watch a match, you might want to look like you know what's going on though, Jay.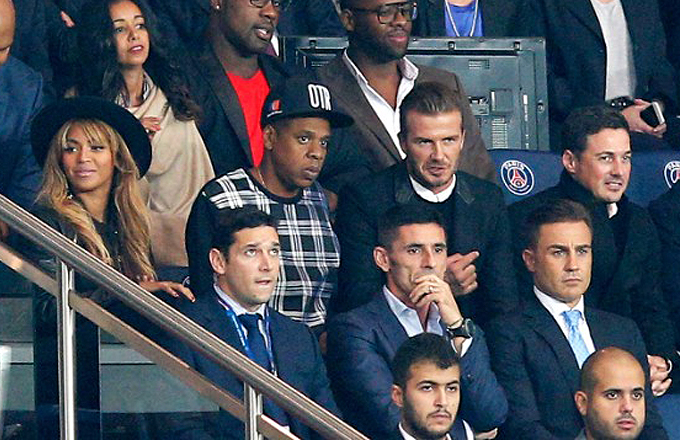 Stay connected with complex Sports