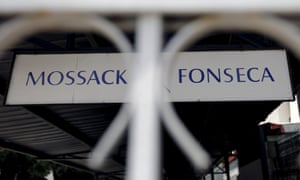 Mossack Fonseca said the closures were part of a strategy to 'consolidate our service office network'.
Photograph: Carlos Jasso / Reuters/Reuters
The law firm at the heart of the Panama Papers revelations has decided to close its offices in the British-dependent territories of Jersey, Isle of Man and Gibraltar.
Mossack Fonseca "will be ceasing operations" in those territories, "but we will continue serving all of our clients", it said.
Related: Mossack Fonseca: inside the firm that helps the super-rich hide their money
"This decision has been taken with great regret, as Mossack Fonseca has had a presence in these locations for more than 20 years," the Panama-based law firm added.
The office closures were part of a strategy to "consolidate our service office network," it said.
The announcement came nearly eight weeks after the first reports about the Panama Papers emerged, divulging details taken from nearly four decades of records from Mossack Fonseca's computer archives.
They revealed that many prominent leaders, politicians, celebrities and wealthy individuals around the world used Mossack Fonseca to start up or run offshore entities to hold their assets.
Although offshore companies are not in themselves illegal, the sudden publication of the information drew attention to possible tax avoidance and money laundering crimes in some cases, and embarrassed some figures trying to keep their finances secret.
The Twitter statements did not mention a report earlier in the week that Mossack Fonseca's affiliate in the US state of Nevada has resigned as the agent for 1,000 companies it administered there.
MF Corporate Services, based in Las Vegas, filed notice that it is to resign as registered agent for all 1,025 entities on its books, the Nevada secretary of state said on 23 May.
Mossack Fonseca also remains under investigation in the British Virgin Islands, the country's financial regulator confirmed this week.
The BVI Financial Services Commission said on Tuesday it had asked the law firm to appoint a "qualified person" to oversee its operations and submit reports on its conduct.
The leak of 11.5m documents from Mossack Fonseca, obtained by the German newspaper Süddeutsche Zeitung newspaper and shared with newspapers including the Guardian by the International Consortium of Investigative Journalists in Washington, has led to the resignation of the Icelandic prime minister and political scandals in Argentina, the UK, Malta and Pakistan.