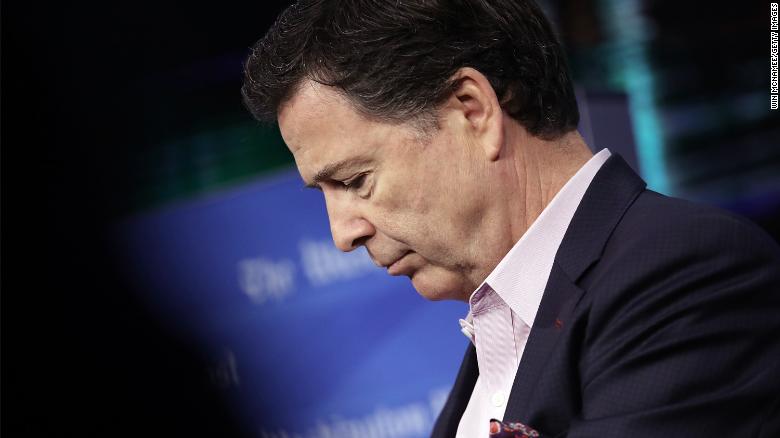 Washington (CNN)Peter Strzok, the FBI agent removed from the Russia probe for sending anti-Trump text messages, is willing to testify before the House Judiciary Committee or any other congressional committee, his lawyer wrote in a letter to the committee on Saturday.
House Judiciary Chairman Bob Goodlatte started his committee's process on Friday to issue a subpoena for Strzok to testify as part of the House GOP investigation into the FBI's actions in the 2016 election, two sources familiar with the subpoena told CNN on Friday.
Strzok's lawyer, Aitan Goelman, called Goodlatte's pursuit of a warrant "wholly unnecessary." Goelman wrote in the letter obtained by CNN that his client "has been fully cooperative with the DOJ Office of Inspector General" and "intends to voluntarily appear and testify before your committee and any other Congressional committee that invites him."
Goelman told CNN on Sunday that "Pete is central to this story. We should let the American people see who he really is."
Strzok worked briefly for special counsel Robert Mueller, who is investigating possible Russian interference in the 2016 election. But he was removed from that office after other politically charged texts came to light.
The Washington Post first reported on Sunday that Strzok was willing to testify without immunity.
Strzok's openness to speaking with the committee comes less than a week after the Justice Department's inspector general released a report detailing a series of failures by the top federal officials in charge of the investigation ahead of the election, concluding that the FBI's actions ultimately "cast a cloud" over the bureau and senior leaders did lasting damage to the FBI's reputation.
The inspector general's report
The report was harshly critical of Strzok, who exchanged anti-Trump text messages with former FBI lawyer Lisa Page, asserting they "cast a cloud" over the FBI's actions.
But the report said there was no evidence "to connect the political views expressed in these messages to the specific investigative decisions" that were the subject of controversy, such as allowing immunity agreements or having fact witnesses sit in on others' interviews prior to July 5, 2016.
However, the inspector general was troubled by the FBI's month-long delay in obtaining a search warrant to review emails possibly related to the investigation on former Rep. Anthony Weiner's laptop in the fall of 2016. The report specifically calls out Strzok's decision to "prioritize" the Russia investigation over following-up on the laptop issue, leading the report unable to conclude it was "free from bias."
Goelman called that conclusion "bizarre" and said the delay was caused by a "variety of factors and miscommunications that had nothing to do with Special Agent Strzok's political views." He added that "every witness asked by the (inspector general) said that Strzok's work was never influenced by political views."
The inspector general's report also included newly found text messages between Strzok and Page.
In a message on August 8, 2016, Page says, Trump's "not ever going to become president, right? Right?!"
Strzok replies: "No. No he's not. We'll stop it."
In a statement following the IG report's release, Goelman said there was "no evidence" Strzok's political views impacted the handling of the Clinton email investigation. Strzok himself told investigators that he didn't want to prevent a potential Trump victory, arguing that the proof of this rested in the fact that the investigation into potential Russian collusion remained confidential.
Goelman also said Friday that Strzok "has cooperated fully with the IG investigation and intends to fully and voluntarily cooperate with any congressional investigation."
Alleged misconduct by Justice Department officials investigating the Clinton email scandal and taking part in the Russia investigation have been the targets of the White House's ire — with Republicans, White House officials, and the President alike taking to singling out Page and Strzok for their behavior.
On Thursday, President Donald Trump's lawyer, Rudy Giuliani, said on Fox News' "Hannity" that Strzok "should be in jail by the end of next week."
And on Friday, Trump tweeted that "Strzok, who headed the Clinton & Russia investigations, texted to his lover Lisa Page, in the IG Report, that 'we'll stop' candidate Trump from becoming President. Doesn't get any lower than that!"
CNN's Kevin Liptak and Manu Raju contributed to this report.