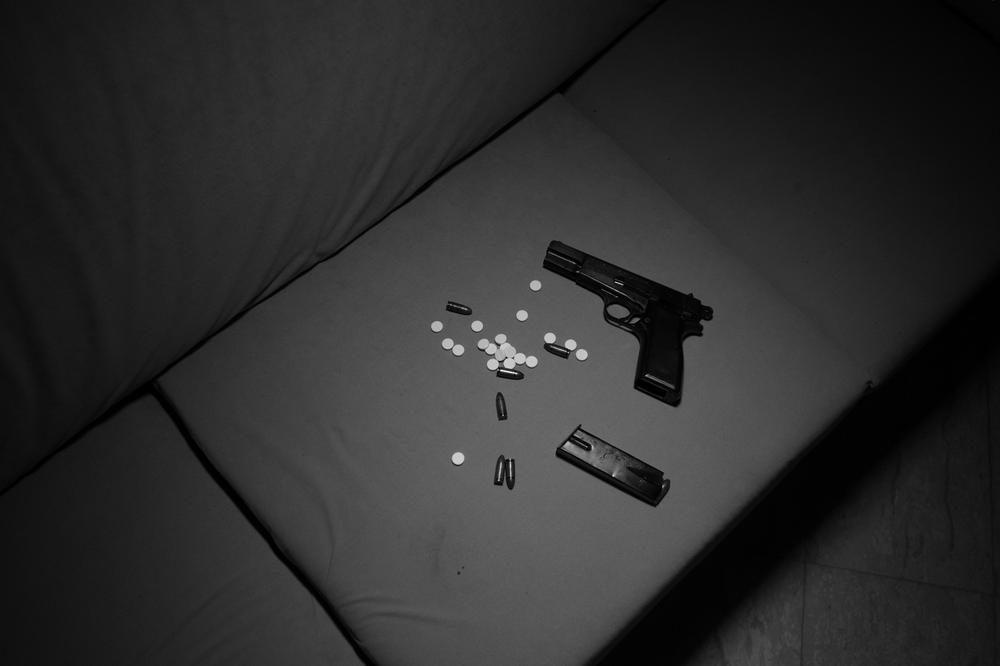 All photos by Antonio Faccilongo
Our TV channel VICELAND recently explored the underground network of tunnels that connects the Gaza Strip to Israel and Egypt, allowing soldiers and goods to covertly pass into Palestinian territory. But the clandestine paths also promote the importation of illegal narcotics, including Tramadol, a synthetic opiate that's been wreaking havoc on the war-torn state for much of the last decade.
Following the December 2008 Gaza War, also known as Operation Cast Lead, a United Nations survey of Gaza residents found a surge in risky behavior throughout the area, including a significant bump in drug addiction. The primary substance associated with the addiction surge is Tramadol, an analgesic not entirely unlike codeine or morphine, with a high potential for abuse. Even before that conflict, roughly 30 percent of men aged 14 to 30 were estimated to be using the painkiller, with approximately 15,000 Palestinians demonstrating signs of dependence.
Over the past couple of years, Egyptian President Abdel Fattah al-Sisi's forces have attempted to close the Rafah tunnels, but that'a simply driven Tramadol's price up. "…Even the high price doesn't stop hundreds of thousands of Gaza residents from using Tramadol," a local pharmacist told Al-Monitor in August."The fact is that Tramadol can still be obtained in Gaza. It is readily available to anyone who asks."
While Palestine's Anti-Drug Task Force has confiscated millions of pills over the past several years, substance abuse doesn't appear to be subsiding. According to Al-Monitor, there are even rumors that chemistry students at the Islamic University have been producing and distributing imitation Tramadol that sells at a lower rate.
Photographer Antonio Faccilongo visited Gaza in summer 2015 to document the repercussions and consequences of war. But he quickly became focused on the isolation and hardship that has many residents looking for a way out, honing in on Tramadol. His work imposes a socio-anthropological lens to explore escapism and suffering in the face of social malaise. See photos from Faccilongo's stay in Gaza below, and visit his website to view more of his photo work.