In Kingston, Jamaica, a local wearing a hat that says, "BLESSED LOVE," looks on as Pitbull rubs a video girl's behind inside a restaurant located in one of the Bob Marley family's two compounds. Pitbull has imported the background dancer from his hometown, Miami, for that behind specifically. It is phenomenal. It jets out from the dancer's flat abs and large hips; she has a little fat on her legs, evidence that this butt is not the product of a plastic surgeon, but of Florida itself. "Why does Miami have the best booties?" Pitbull later asks me. "It's real simple: [Miami's] a melting pot, so you have so many different cultures that are getting together, and they're just making genetic anomalies."
Pitbull is in town to film the video for his new single, "Options," featuring Stephen Marley, and he wears shorts, a black, short-sleeve button down shirt, and Fila sneakers—an ensemble that my mother, who spent her teen years in a South Florida trailer park, would call "Miami formalwear." The scene looks so Jamaican, it could pass for a Jamaica Pavilion at EPCOT.
After he completes his shot, Pitbull runs out of the restaurant and hops onto a yellow motorcycle. A different video girl climbs behind him, and Pitbull takes off. A red pickup truck flies in front of him. Several videographers and Pitbull's personal photographer, Greg Watermann, struggle to keep their balance on the back of the truck. Watermann—who is tall and thin with long gray hair, a product of the rock world who calls Pit a "rockstar" in his own right—ducks and dives around the cameramen, capturing casual shots of his boss. Watermann later explains, "What Pit calls it―this is a good quote―[is] doing a photoshoot without doing a photoshoot."
Several police motorcycles surround our motorcade and lead us to the heart of Trenchtown, the legendary but impoverished neighborhood known best as the home of Bob Marley. Wild goats, pigeons, and dogs populate the streets. Houses look dilapidated, with roofs made of slanted steel sheets and walls comprised of different color wood. Their inhabitants gather and start to chase after Pitbull. One lady wears a dirty shirt that says, "No worries, Hakuna Matata." As Pitbull cruises past, he looks at her.
"He wanted to shoot in the neighborhood," explains Pitbull's longtime manager Michael Calderon. "We were gonna shoot 'Options,' and the whole scene was at a beach. And he was like, 'I don't want to shoot at a beach. I wanna shoot in Jamaica, I wanna shoot with the Marleys. I wanna walk the streets, I wanna be in the streets.' Why? Because he's a firm believer that he's gonna be walking in the street and he might hear something―he might hear a song."
To the general public, Pitbull as cultural connoisseur may sound odd, but Floridians have long understood the complex sounds and lyrics in Pitbull's lyrics. I am partially in Kingston with Pitbull because I'm a Floridian. A few weeks earlier, Pitbull's management team called, offering to pay for my hotel and flight from Los Angeles to Kingston. (I agreed on the condition that neither Pitbull nor his team would pre-approve interview questions.) Pitbull only watches VICELAND, CNBC, and Bloomberg, his team explained. He wanted a VICE correspondent, preferably one who had grown up in South Florida, to interview him. I fit the bill. When I arrived on set in Jamaica, I was greeted by Pit jumping out of a white trailer, wearing a white wife beater. He grabbed my hand, pulled me in for a Florida handshake, and then yelled, "Let's make history, baby! Dale!"
The sounds and culture of our mutual hometown play a central role in Pitbull's latest album, released March 17. He mixes classic Pitbull party hooks with 1980s pop sounds (the musical equivalent of the spandex clothing lining many Floridians' curves), allusions to his crime-ridden 80s childhood, and discussions about contemporary political conflicts. Pitbull has even christened his tenth studio album Climate Change in the middle of Florida's global warming crisis. While rising sea levels have flooded South Beach, Florida Governor Rick Scott has denied the existence of climate change.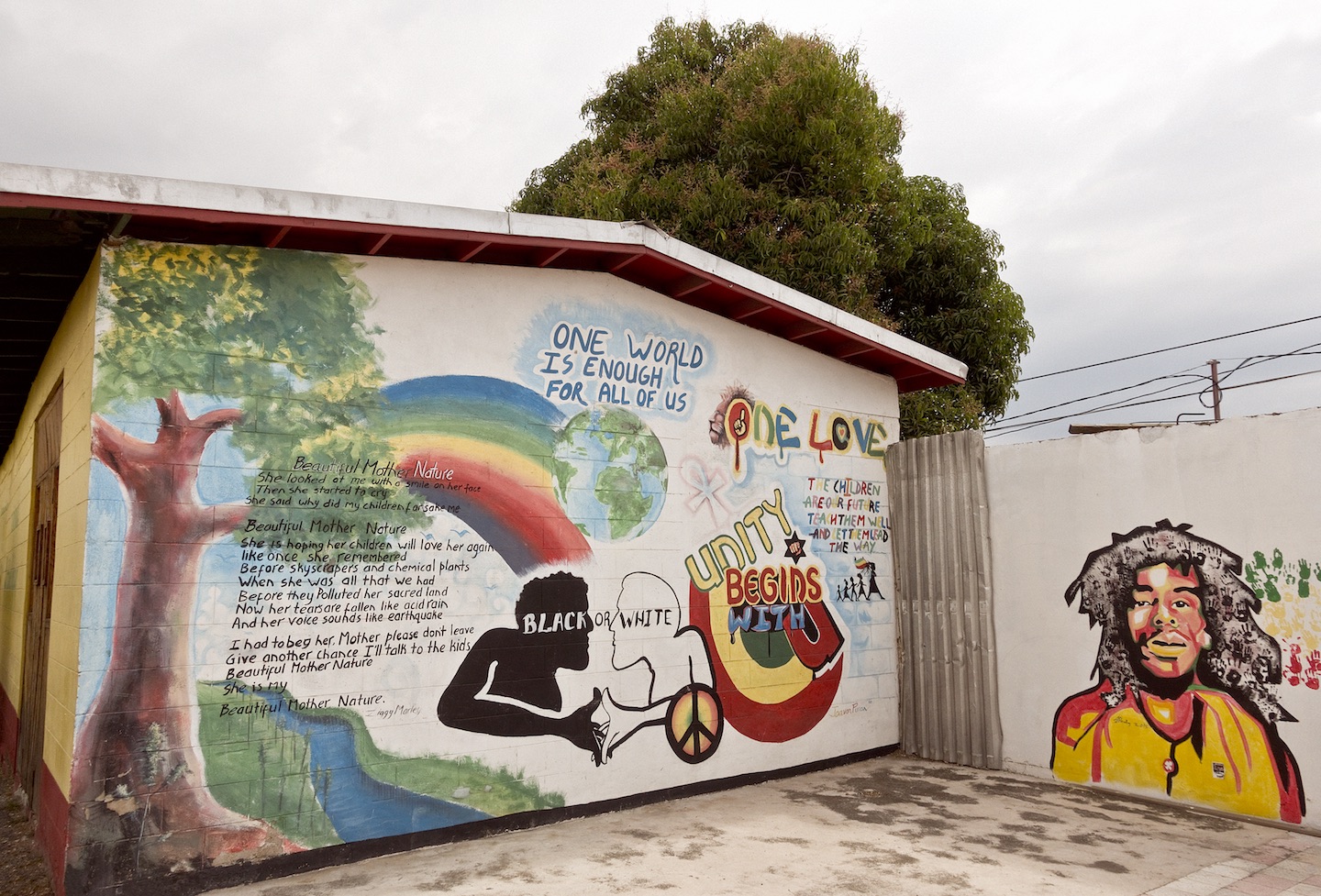 "Obviously there's a message behind this," Pitbull points out. "We had [albums called] Global Warming and Globalization, and now Climate Change."
The album title, of course, has a double meaning. For over a decade, Pitbull has been ushering in a change in the cultural climate, pushing Latin American music and Miami's diverse, divisive culture into the mainstream. As Billy Corben, the Florida native who directed the documentary Cocaine Cowboys, remarks, "Pitbull is to Miami what Walt Disney is to Orlando… He sells the dream: the idea that Miami is this diverse, melting pot of different women and different languages partying 24/7." Now Pitbull is continuing his mission as President Donald Trump attempts to gut the Environmental Protection Agency and promotes an anti-immigrant, anti-globalization platform antithetical to the Pitbull agenda. Climate Change is the most radical step in Pitbull's grand plan to make Miami's controversial culture the dominant cultural force in America.
"Miami has taken over the United States, the same way that we've taken over the United States and the world," Pitbull explains. "Think about it: Miami alone is one of the meccas, not only of the United States but of the whole world, and they've done that, or we've done that, in about 40 years. That is, in half the time by far that New York, LA, and Chicago [accomplished that feat].
"We've done that because of all the culture we have around us. We are the platform to Latin America and all of the Carribean, OK—and I think that's a major play."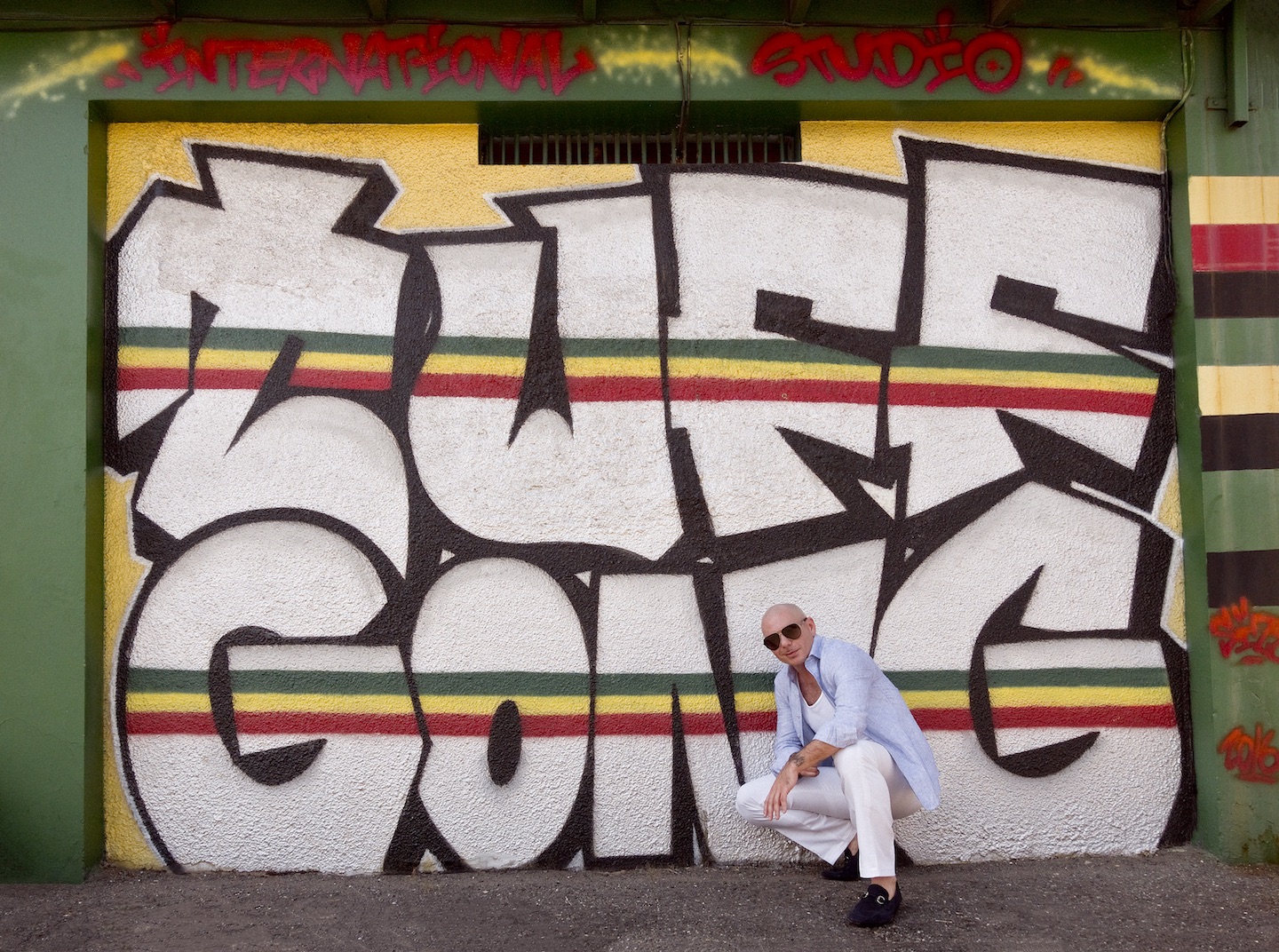 Revolutions run in Pitbull's blood. His maternal grandmother fought alongside Fidel Castro during the Cuban Revolutionary War. "There were four women that went up to the mountain with Castro," he says. "She was one of them." After she realized the realities of the Castro regime, Pitbull's grandmother turned away from the communists and sent her ten-year-old daughter, Pitbull's mother, to Miami as part of Operation Peter Pan. (The mission sent 14,000 Cuban child refugees to Miami without adult chaperones between 1960 and 1962.) Another one of his relatives, Pitbull says, served time as a political prisoner in Cuba.
Pitbull has experienced a much different life, but he clearly hails from a rebellious lot. "Am I a revolutionary?" he asks. "Absolutely."
Pitbull as revolutionary sounds absurd if you grew up anywhere besides South Florida. Since he signed to RCA in 2009, Pitbull has appeared in Bud Light ads and charted on the Billboard Hot 100 for singing about shots of Fireball and sex in the "hotel, motel, Holiday Inn." Pitbull's come-up and the subsequent backlash have paralleled the cultural debate over Miami itself. The city's other cultural juggernaut, the annual Art Basel Miami Beach, draws major art collectors to Miami from New York, Dubai, and Paris each year, but the art community has largely dismissed South Florida's artists. Last year, the Whitney Museum of American Art refused to include any Florida artists in its 2017 Biennial for the fourth time in a row, despite the city's ostensibly pivotal role in the art world. It's a circumstance familiar to Pitbull, with GQ naming him one of the 25 worst rappers of all time (along with Britney Spears's ex-husband Kevin Federline) and rap snobs deriding him as a kitschy sellout. "As a Miami boy I always got a chip on my shoulder," Pitbull admits. "I'm always an underdog, and I always fight harder and work harder."
Pitbull was not born wearing sunglasses and a white suit. His early years stand in contrast to his slick public image, and today Floridians discuss Pitbull in mythical terms, as a sort of Miami Hercules. To hear him and those close to him tell his story only furthers this impression. "You look at where Pit's been through and the neighborhoods he lived in and what he did, he basically made it," says his friend Joshua "Whiteboy" Gallander, who has known the artist since they were teenagers. "Pit really is the chosen one."
"As a Miami boy I always got a chip on my shoulder. I'm always an underdog, and I always fight harder and work harder."
The story goes that in 1980 a Cuban coke dealer named Armando Perez met a dancer, Alysha Acosta, at a topless bar in Miami. They slept together, and nine months later, on January 15, 1981, she gave birth to the boy who would one day be known across the world as Pitbull. "It worked out," Pitbull tells me. "Shit, I gotta find that titty bar!" According to a 2015 interview Pitbull did with Howard Stern, Acosta would point at stars in the Miami sky and tell her young son that's what he'd be one day. It's a perfect story, but Pitbull grew up in a turbulent time, far away from the Art Basel Miami Beach of today. In 1981, the year he was born, the New York Times reported that more people were murdered in Miami than anywhere else in the world.
"At five years old, six years old I was in the middle of [the Miami crimewave], but not knowing it," Pitbull recalls.
His father and his friends made their living selling drugs. As a young child, Pitbull would accompany his father to bars in Little Havana, where his dad forced him to stand on the bar table and recite the poems of Cuban political poet José Martí. When Pitbull finished reciting the poems, the drug lords exploded into applause. "That's the first time I've seen how powerful words were," Pitbull remembers. "But more than anything, the poems that I was talking about were all about freedom, were all about being a fighter, for fighting for what you believe in, understanding your culture, and giving yourself worth in life."
For most of his childhood, though, Pitbull didn't see his father, who had begun abusing the drugs he sold and lost all his money. When he was 12 or 13, Pitbull recalls telling Acosta, "Man, I hate my father." She corrected him: "You don't hate anything. You may dislike your father, but you didn't get a chance to meet your father, he's a very special man. He's got a great heart. He's just got a sickness."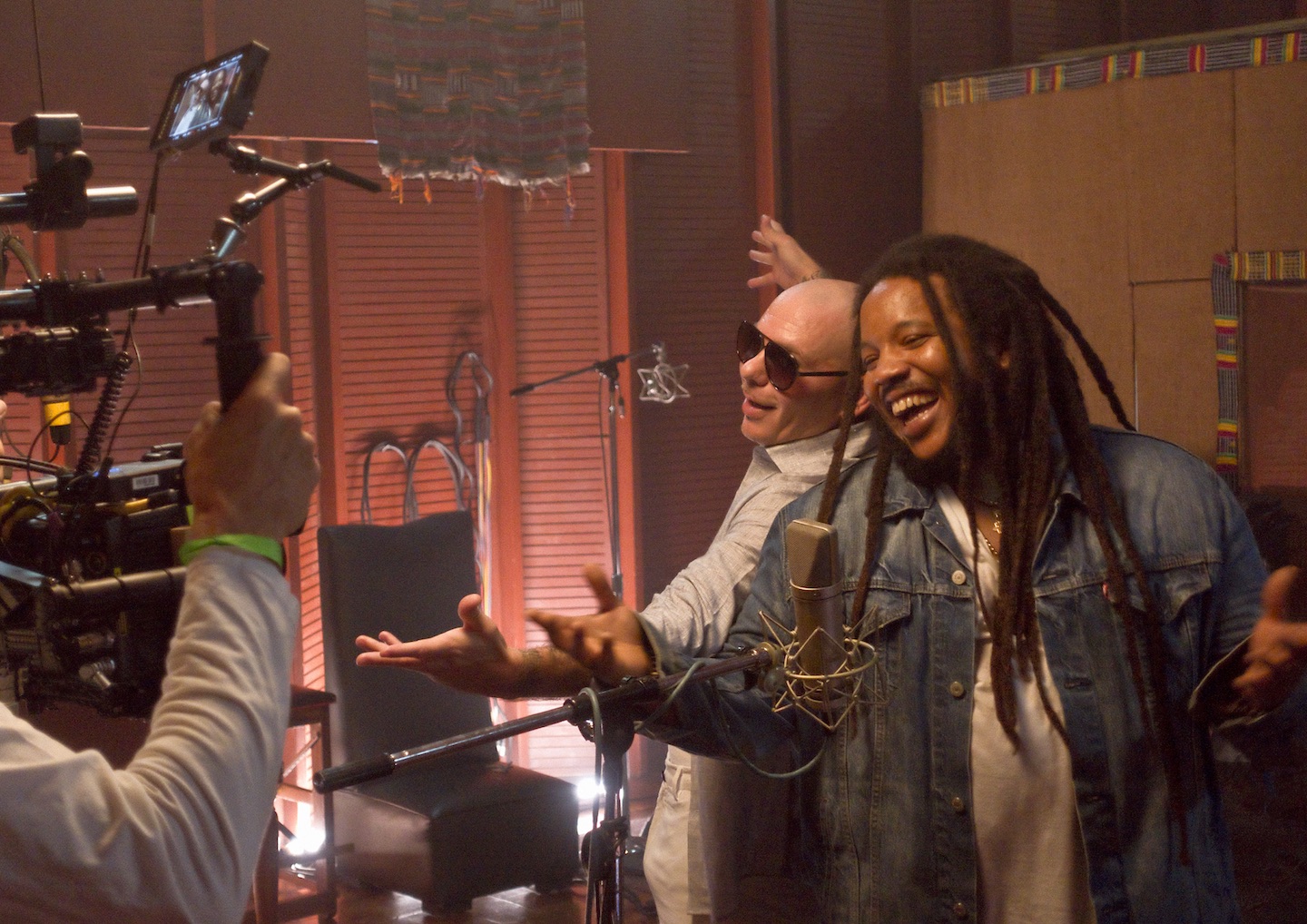 In most his interviews, Pitbull refers to his mother as a "fucking genius" who was unable to meet her potential because of the political circumstances of her childhood. After she arrived in America, she didn't see her mother for seven years. "In layman terms, it really fucked my mom up," Pitbull says. To avoid Pitbull sharing her fate, she went door to door, selling cable, filtered water, and Avon products. Pitbull sat shotgun in her 1982 hatchback Pinto on her daily sales trips. "It was so hot, your thighs would get stuck to the chairs," Pitbull recalls. "I just learned how to sell with her."
During the long drives, she would teach him about global warming, encourage him to one day invest in the internet, and listen to self-help tapes. One day, she popped in a cassette of Tony Robbins, the motivational speaker. Pitbull lost it.
"I don't wanna listen to this shit," he said.
"Did you pay for this car?" she responded.
Pitbull shut up and listened to Robbins. "The one story that always stuck in my mind was Colonel Sanders from KFC," Pitbull remembers. "A thousand times they told him no before he sold off that recipe. There's people that can't hardly walk into one no. Imagine a thousand no's!" Pitbull now joins Robbins at some of his speaking engagements.
Pitbull's rise is the brand of story you'd hear on a Tony Robbins cassette, but Pitbull believes he would have shared his father's fate if he hadn't met a barber named Eddie. "He's a key component of this," Pitbull says. "Eddie's almost angel like presence in my life. You can call it the concoction that was made for this success."
As a teenager in high school, Pitbull got in trouble with the law. (He's vague on details.) A judge mandated Pit complete community service hours; he walked into a barbershop and asked the barber, Eddie, if he could sweep the floor to complete his hours. Eddie spoke to Pitbull, Miami boy to Miami boy: "Look, I'll give you the community hours, but if this principle reads my name on this paper he's gonna ask about me," Pitbull recalls him saying. "Just make sure you tell him you don't know me, and I'm not who he thinks I am." Pitbull agreed.
One day as he swept the store, Pitbull heard a customer claim he could rap. The customer freestyled, and then Pitbull performed his own verse. The barbershop broke out in hysterics. "What the fuck?" Pitbull recalls Eddie saying. The barber sat Pitbull down. "Whoa, wait a second partner," he said, according to Pitbull. He banned Pitbull from hanging out in the neighborhood. From thereon out, Eddie would pick Pitbull up from school and drive him straight to the barbershop. "The worst thing you could be in life," Eddie told Pitbull, "is a waste of talent."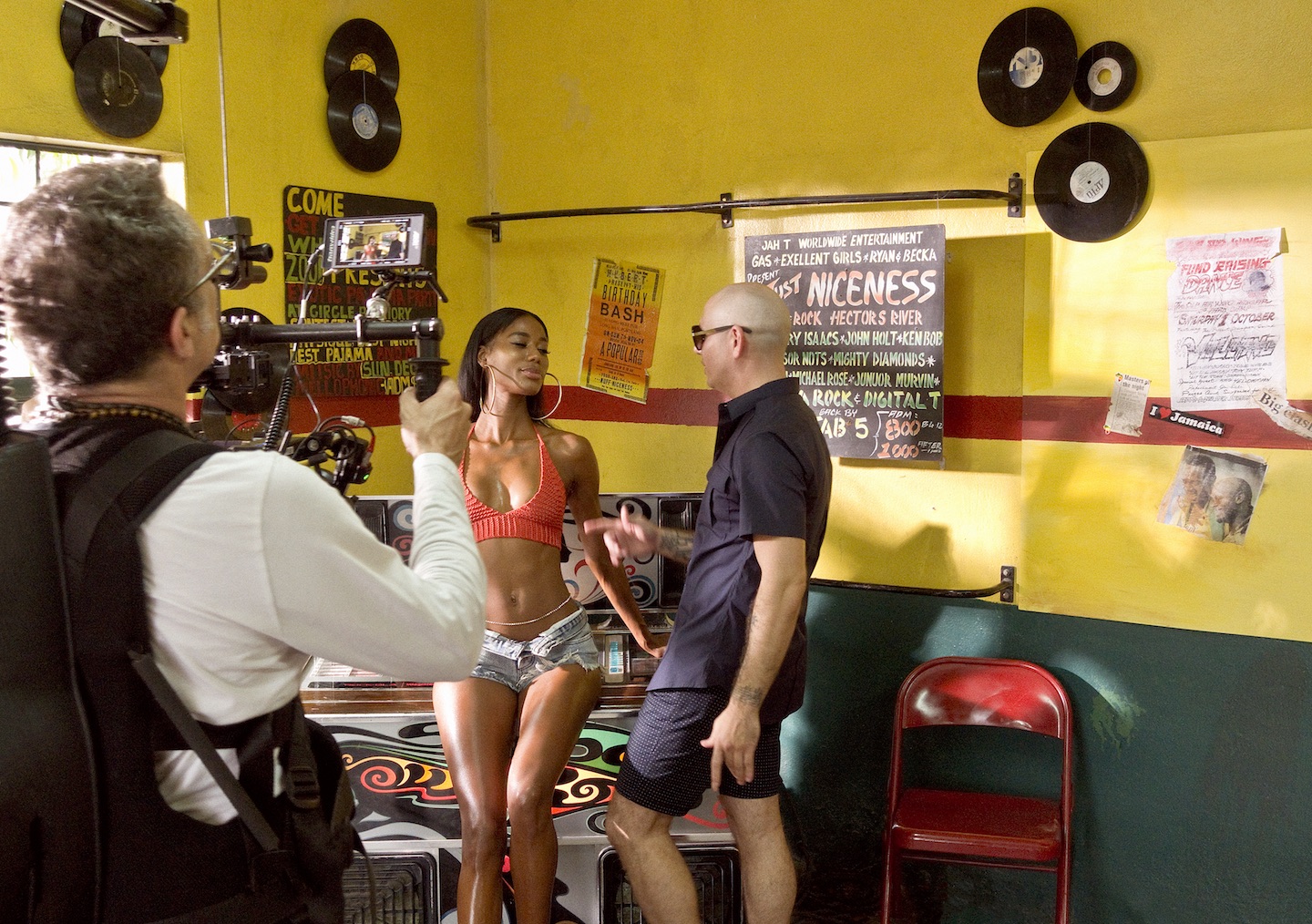 Before long, Pitbull was hustling to break out in the Miami rap scene. In 2000, Luther Campbell, the face of the controversial Miami hip-hop group 2 Live Crew, discovered him. Campbell, who locals know as Uncle Luke, was searching for a Cuban American protegé. "Back then, I was reading an article in a newspaper about the US Census and how Latin Americans were growing by huge numbers across the country," Campbell wrote in the Miami New Times in 2011. "I thought it would make good business sense to develop a Latin artist."
Local stations ignored Pitbull, but he developed a strategy to get his music played on Power 96, the city's leading hip-hop and pop radio station. "He was like, 'Let's go to the club where there's a live broadcast right from the club," recalls Pitbull's longtime manager Michael Calderon. Every Saturday night, they schmoozed the DJs at Club Deep and Mad Jack's and passed them Pitbull's latest records. Locals loved what they heard on the live broadcasts, and Power 96 eventually added Pitbull to the regular lineup.
TVT, the Florida-based label best known for pressing Lil Jon & the East Side Boyz's Kings of Crunk, released Pitbull's debut, M.I.A.M.I., in 2004. The record features party songs—at my middle school in Fort Lauderdale, or "Fort Liquordale" as Pitbull calls it, I vividly remember kids humping each other whenever his 2004 single "Culo" played at dances—but Pitbull also discusses crime and the Cuban American experience. "Not only did my father used to deal the dope / He used to do the dope he used to deal," he raps in "Hustler's Withdrawl." "Now my father doesn't have shit."
Two years later, he named his second album El Mariel after the humanitarian disaster known as the Mariel boatlift. The crisis erupted in 1980 after Cuban dictator Fidel Castro shipped 125,000 Cubans, many from mental hospitals and prisons, to Florida. "It was just a huge humanitarian disaster at the time, and then what happened was, for a while there was the tent cities, under I-95, like you saw in Scarface," explains Corben, the Cocaine Cowboys director. "It was in the summer in Miami under a fucking highway!" Pitbull stacked El Mariel with guest verses from Miami hip-hop stars Trick Daddy, Lil Jon, and Trina, cementing his place in the city's canon. He might not be getting asked to freestyle on Hot 97 any time soon, but, contrary to the impressions of many listeners today, Pit came of age as an artist in an authentic hip-hop scene, where he was better known for wearing gold teeth and braids than for his crisply tailored suits. Success, though, led to more success. By the time Pitbull released Planet Pit, in 2011, which included his chart-topping collaboration "Give Me Everything" with Dutch house producer Afrojack, Pit was not only a Miami rapper but a global pop star.
Since he transformed from Mr. 305 to Mr. Worldwide, Pitbull has promoted the city on his annual Miami New Year's Eve special broadcast on Fox, invested in local tech companies, and purchased a portion of Miami Subs, the local fast food joint where he wrote many of his early lyrics. For many fans, the move into business as his music as grown more broadly commercial might look like selling out, but the concept sounds foreign in Florida since the state lacks old money. (For context, when my family would vacation in Palm Beach, I confused Donald Trump for old money because of all the gold at Mar-a-Lago.) Florida uniquely embraces immigrants and celebrates the hustle of new arrivals looking to create a more prosperous life for their children. As Pitbull raps on Climate Change's "Can't Have," "First we shining shoes / Then we own the shoe shop / First we make the sandwich / Then we own the restaurants / First then we clean the house / Then we own every house on the block / Not bad for some immigrants."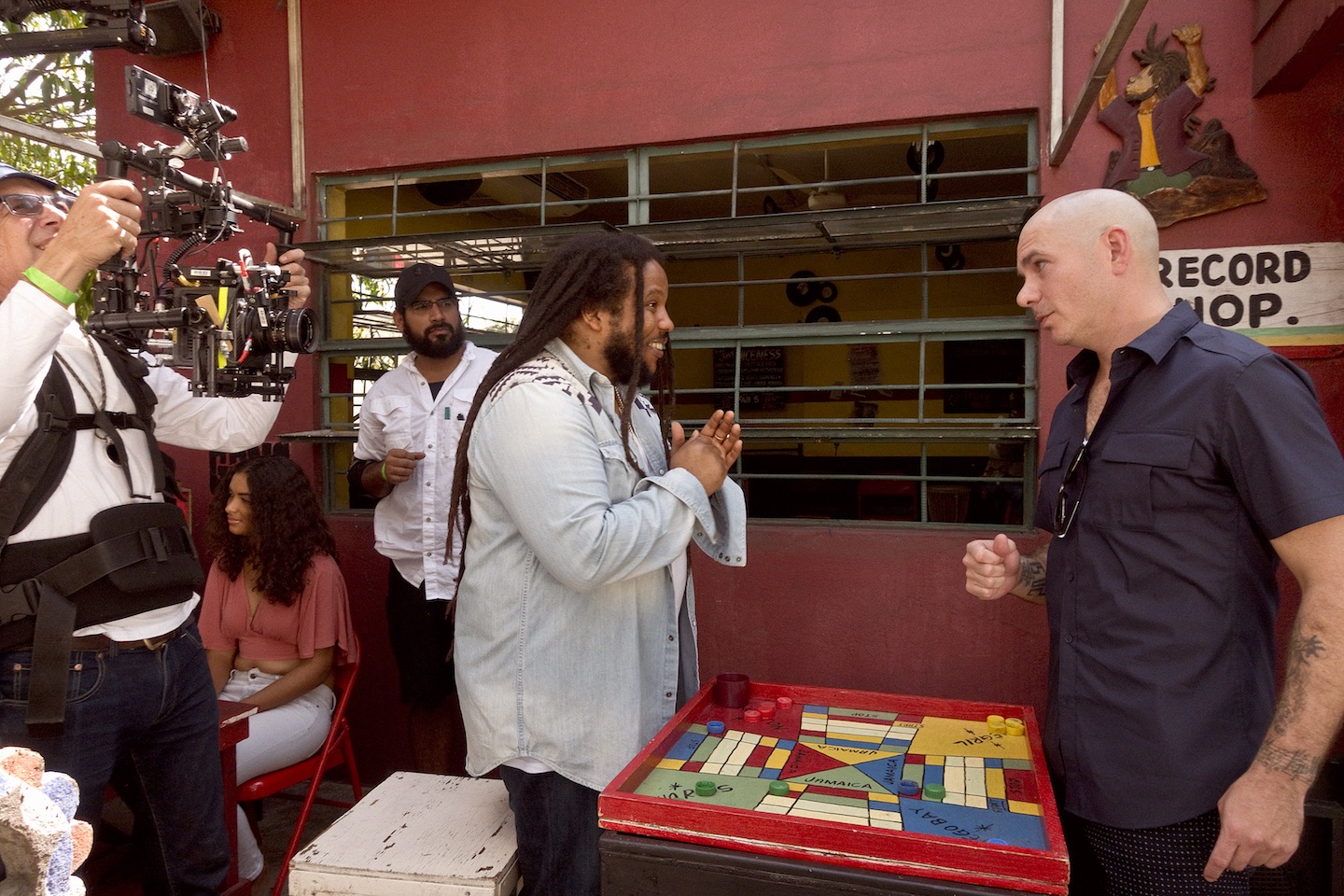 Pitbull has embraced sides of both his mother and his father, a mixture of immigrant business ethos and hustler style. Pitbull parties, but unlike his father, he knows when to stop because he's inherited his mother's common sense. He invests his fortune instead of buying yachts. As a businessman, though, he has learned from his father's drug lord friends. Many of them invested in real estate, so the government would have a more difficult time seizing their assets, and Pitbull has favored property investments. (Stock brokers are "the ultimate hustlers," Pitbull points out.) He has also given back to Miami, opening the SLAM Sports Leadership and Management charter school in his old neighborhood.
Floridians know Pitbull has stayed true to his roots because of references the rest of America rarely understands. For instance, his breakout single, 2009's "I Know You Want me (Calle Ocho)," references the annual Miami Calle Ocho Festival, a Pan-American street fair that takes place in Little Haiti. Two years ago, Pitbull even released a Grammy Award-winning Spanish album called Dale.
"That's why he is so popular among Latinos, because he really understands both the Cuban history in America, but also pulls references that all of us can get with," notes music critic Julianne Escobedo Shepherd, who has defended Pitbull in Deadspin and the New York Times. "He put out an entire Spanish album that apparently no one who doesn't listen to his music not in English gave a shit about, which is annoying, because that was an amazing album. I don't think that he's necessarily kowtowing to the white man like maybe haters might think."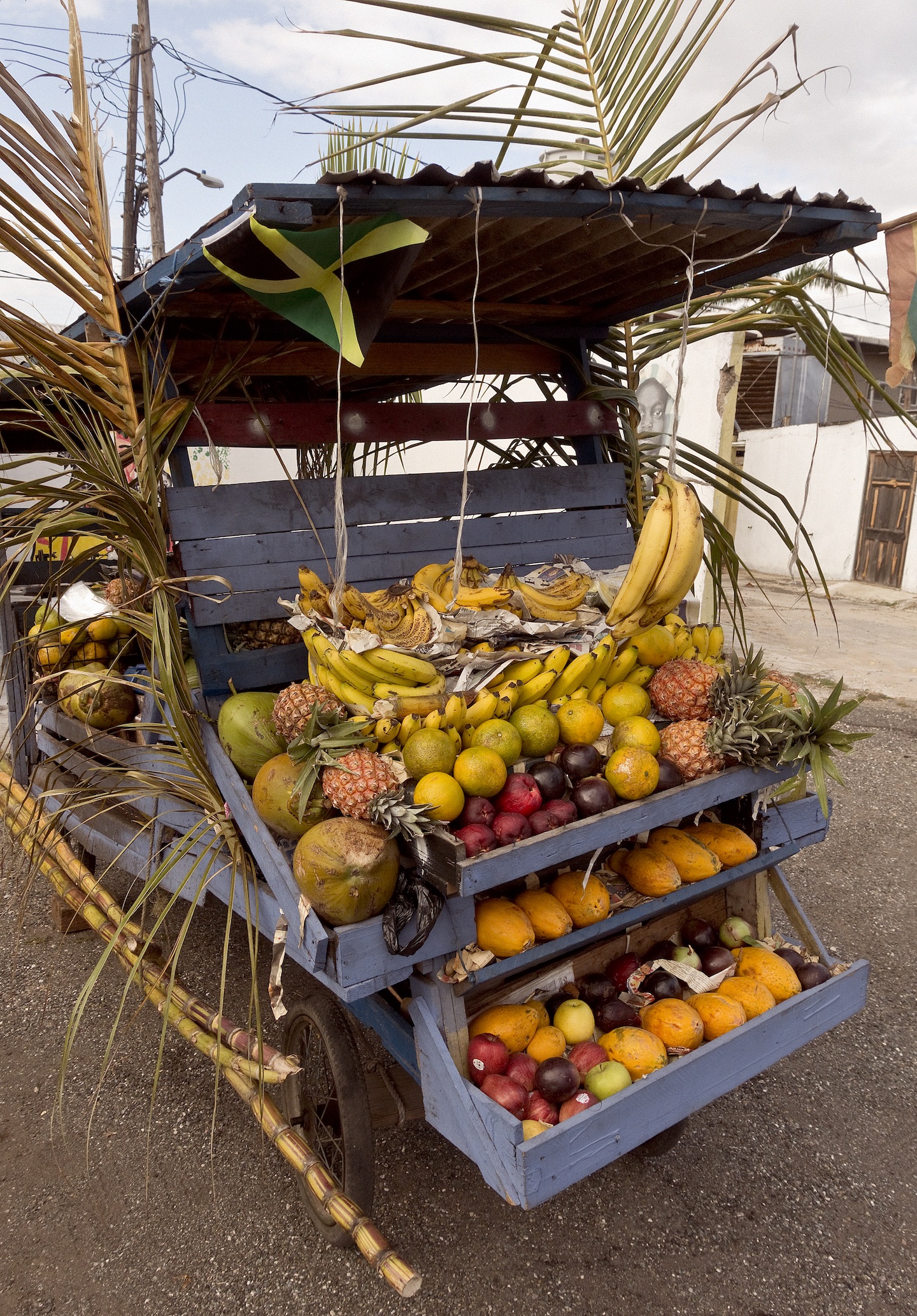 Climate Change incorporates influences from most of the groups living in Miami, from Cubans to Jamaicans to Canadian tourists who only come to town for winter. His guest stars—Jennifer Lopez, FloRida, LunchMoney Lewis, Joe Perry, Ty Dolla $ign, R. Kelly, and Leona Lewis to name a few—reflect the city's diversity.
To develop the album, Pitbull traveled the globe with the DJ Edwin Phenom, who runs the website DJ City and Pitbull's Sirius channel Globalization. One day while flying, Pitbull blasted 1980s pop star Pat Benatar, whose music often played on Miami Vice during his childhood. "I love Pat Benatar," Pitbull gushes. "I love that story, too, where in the video she's a runaway trying to find herself and love is a battlefield. I feel that way." He emailed Phenom a track reference and asked him to find someone who could cover Benatar's hook from "Love Is a Battlefield." Who can I think of as a feature that can cover this and hit that high note? Phenom recalls thinking. His answer: the Canadian "Hideaway" singer Kiesza.
She may sound like an odd choice for a Pitbull hook—between her viral cred and red mohawk, Kiesza looks more like a Canadian Robyn—but Pitbull uses her voice as a meld to create the strange, fascinating track "We Are Strong." Kiesza opens the track belting the refrain of "Love Is a Battlefield" over electric noises, and then Pitbull fills a verse with his commentary on the 2016 election: "Presidential debates unreliable / politics just want to politrick." The bizarre juxtaposition creates images of hustlers in neon-filled nightclubs, Miami's tendency to fuck up political elections (see: 2016 and 2000), and Canadian tourists wearing spandex on the beach. (Canadians make up the majority of Florida's snowbirds according to Florida Realtor magazine.)
When Pitbull recorded the line "from the tallest building in Tokyo" on "Feel This Moment," he was literally recording in the tallest building in Tokyo.
Pitbull writes his songs in a special notebook with one of four expensive pens. "They all mean something to him," Phenom explains. "A family friend gave [one pen] to him. [Another one's] from a very special business partner." After he completes a verse, Pitbull types it on a computer and emails it to Phenom, who forwards it to a producer developing instrumentals. (Producers create some hooks; Pitbull writes other.) Pitbull then records his songs in makeshift studios in hotel rooms and on boats because he finds recording studios time consuming. When Pitbull recorded the line "from the tallest building in Tokyo" on "Feel This Moment," he was literally recording in the tallest building in Tokyo.
Of all Climate Change's songs, lead single "Options" best sums up Pitbull's mission to capture Miami's diverse culture and bring it to the masses through popular music. "'Options' has a little vibe 'bout it, with the acoustic guitar plucking," Marley tells me while sitting in the house of his late father, Bob Marley. "Musically, well, a lot of Jamaicans migrated to Florida, so that whole saturation of Caribbean people in Florida back in the 80s, that's all [in the song]. This is the cross pollination of those seeds."
Marley met Pitbull through their mutual friend Whiteboy, who is best known for competing on the VH1 show I Love New York but is now a Jewish rastafarian with dreadlocks. Whiteboy befriended Pitbull in 1996, and he attended Miami's Killian High School with Ky-Mani Marley. Through Ky-Mani's parties, he got to know the rest of the Marley clan. Whiteboy coordinated the music video shoot at the Marleys' two compounds in Jamaica.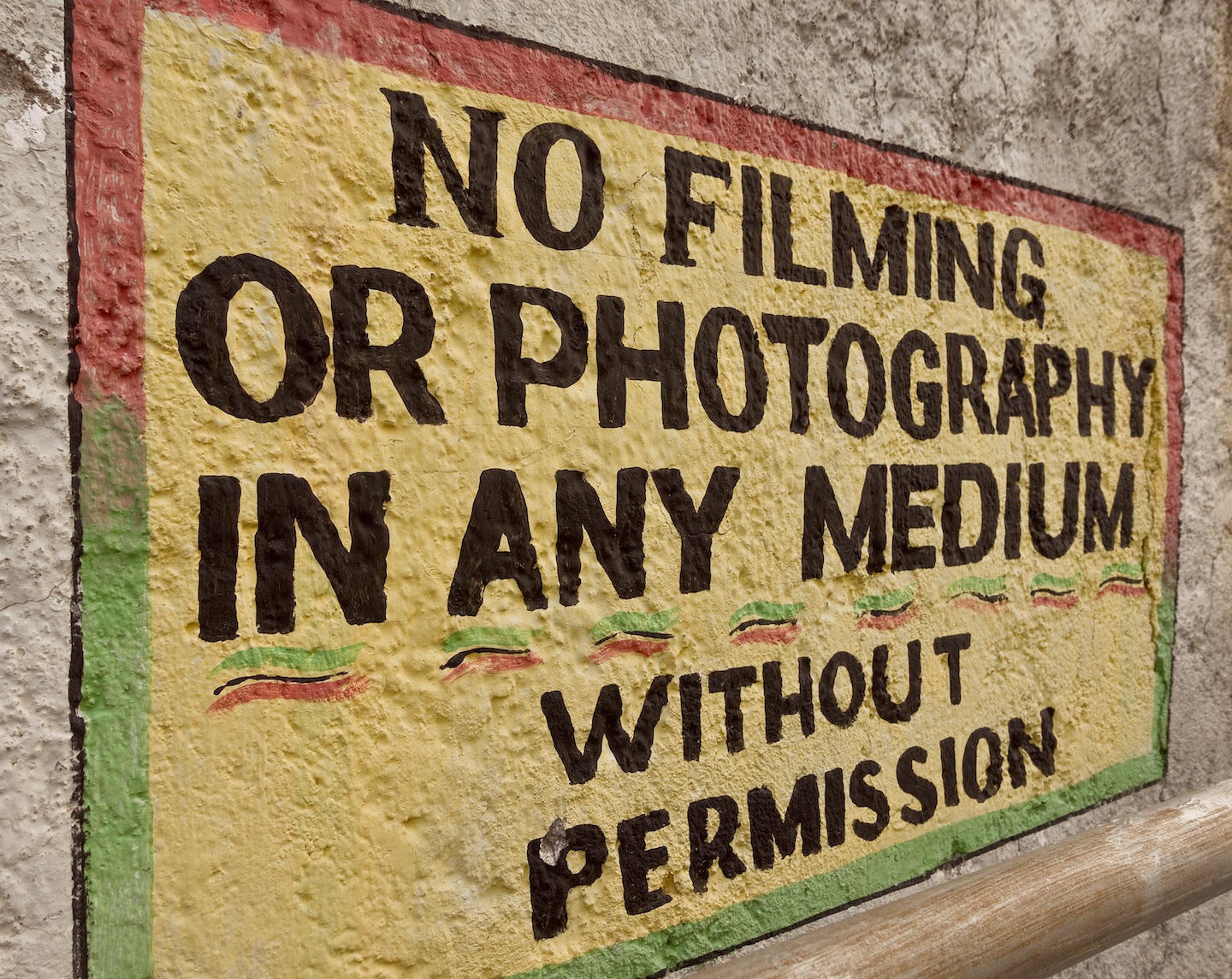 "It's a lot of organic energy," Whiteboy says of the Kingston landmarks. "Ain't nobody filmed here." One compound consists of the Tuff Gong recording studio, a record factory, and a restaurant. The other is Bob Marley's former home, which his wife, Rita Marley, turned into a museum. It looks more like a miniature movie studio than a residential property. A statue of Bob Marley and a lion stand in front of the house, and a massive walled-in gate surrounds the entrance. A mural says, "TIME MAGAZINE SEXIST BLACK MAN OF ALL TIME NUMBER TWO BOB MARLEY." It's a living symbol for what Bob Marley accomplished―escaping poverty to make reggae an international genre and bring the sound to the masses―before his death at 36. That is Pitbull's current age, which makes the Miami artist's global plan seem both plausible and attainable.
Pitbull relishes the buildings' musical history. He storms through a yellow hallway at Tuff Gong Studios covered  in Bob Marley records, yelling, "Let's do it, fuckers!" He then turns to a crewmember: "Where's Mr. Chow?"
Chow was Bob Marley's longtime sound engineer. According to a video interview Chow did with la Casa del Reggae, Marley met him in England during the recording of Exodus. He was impressed with Chow's talents and brought the engineer back to Jamaica, where he continues to live. Pitbull rushes to meet Chow in a wooden recording booth, where he converses with Stephen, who wears a jean jacket and gold chain. Now elderly, Chow has thinning hair and a grey chin beard. A loose-fitting blue shirt hangs over his skeletal frame. Around him are relics of the Marley family's accomplishments: Jamaican Music Awards line the glass window, and a children's book called Little Aeni and the Case for Reparations covers part of the mixing board.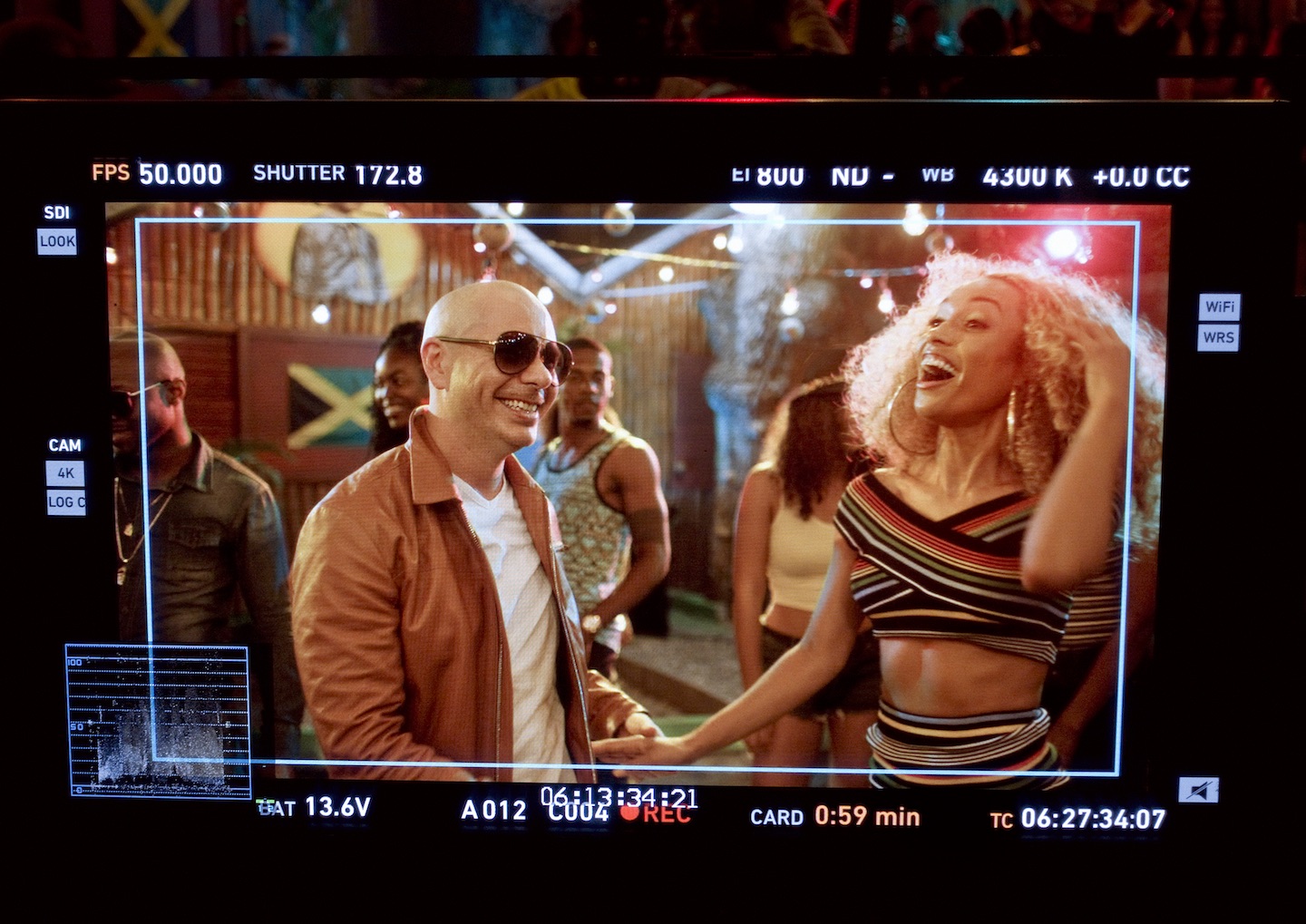 Pitbull brags that Chow rarely appears in music videos.
"Why did you agree to be in ["Options]?" I ask.
"I didn't want to," Chow says. He then rubs his beard. "I'm a Jedi!"
"Bob Marley never recorded in here," Marley explains as he runs his hand through his braids. "Chinese owned it and wouldn't let him [record]… The history was, back in the day, before Pops got famous, they used to do recordings here, and he used to do songwriting. Someone was here, and [Marley] wanted to come in to present a song, and they wouldn't let him through the gate. [Marley] said, 'You know, one day I'm gonna own this place.'"
"And now we're doing a song that's gonna touch the world here," Pitbull says.
Near the end of the shoot, the two of them, Pitbull and Marley, gather outside of the house with the crew. They rap near the statue of Bob and the lion. The Most Bad Ones, Pitbull's background dancers, watch from under a white tent with three little girls, two black and one white. They dance along to Pitbull and Marley's refrain, and as one of them stomps, her glow-in-the-dark sneakers light up. After the scene cuts, Pitbull runs up to the girls. "Mr. Worldwide!" the kids scream. "Mr. Worldwide!"
Photos by Greg Watermann, courtesy of Pitbull 
Mitchell Sunderland is America's leading chronicler of weird Florida shit and a senior staff writer for Broadly and VICE. Follow him on Twitter.