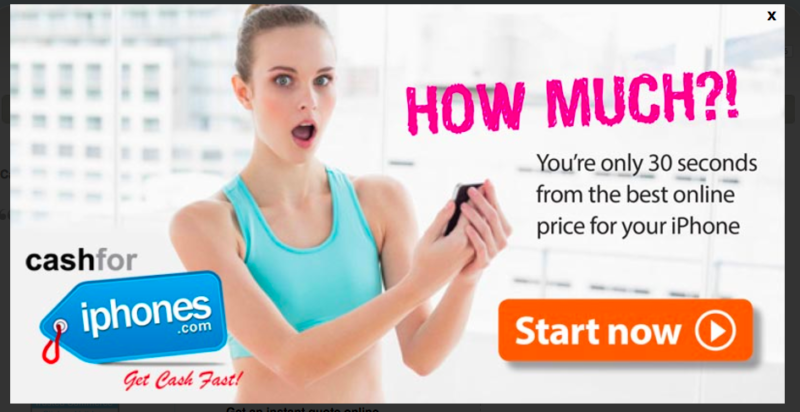 The Federal Trade Commission (FTC) has sued a Nevada-based company called Laptop & Desktop Repair LLC (LDR) for allegedly bilking thousands of customers out of millions of dollars in promised funds for the resale of their smartphones.
LDR operated dozens of websites that promised customers high returns for their smartphones and tablets using an instant quote generator. The customers, believing that this website would pay the highest price for their used gadget, sent their phones to LDR. Once LDR received the gadget, it would offer the customer a "revised quote" that was often only three to ten percent of the original quoted price.
Customers only had three to five days to dispute the revised quote, the FTC's complaint claimed.
The FTC further alleged that when customers would call LDR to request their smartphones back, the company would put them on hold for extraordinarily long periods of time, the call would be dropped, and an LDR employee would say the phone had already been processed. If the customer persisted in threatening to report LDR's actions, company representatives would offer slightly higher resale prices.
LDR, owned by Vadim Olegovich Kruchinin, who is also named as a defendant in the FTC's complaint, would repair or repackage the smartphones and sell them on Newegg or eBay at a profit.
After the FTC filed the complaint in federal court in Georgia last week (PDF), the court issued an order temporarily freezing LDR's assets and barring them from continuing business.
The FTC said it has received more than 4,000 complaints from customers about LDR websites since 2011.
Ars tried to contact LDR but could not reach anyone for comment.
Companies like Gazelle and uSell typically offer less than what LDR would offer for smartphones (although in this author's experience, the former actually pony up once the phone has been sent in). In a test, Ars looked up the price quoted for a 16GB Verizon iPhone 6 with a cracked screen—one of LDR's websites, cashforiphones.com, offered $264 whereas Gazelle offered $75 and uSell offered $80.40.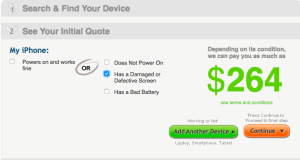 LDR's many different websites (including: ecyclebest.com, smartphonetraders.com, cellphonecity.com, laptopaid.com, 1aptopheaven.com, 1aptopsintocash.com, laptopzyx.com, peijian.com, ecyclewireless.com, iphonepartspro.com, ecyclepawnbrokers.com, sellyour-cell.com, cashforiphones.com, cashforapples.com, cashforberrys.com, cashforprinters.com, cashforipads.com, and cashforlaptops.com) made different guarantees about how customers would receive the quoted price, but several of the sites indicated to customers that the quoted price would actually be paid. The FTC noted promises on LDR websites including, "customers can expect to receive the exact amount we quote in the shortest time possible" and "[r]eceive the cash promised in your quote."
The commission alleged that LDR offered bonuses to employees who kept payouts low and returns minimal, and it threatened to fire employees who didn't.
"Because of its deceptive business practices, LDR has reaped millions of dollars from consumers in this district and throughout the United States by pulling a classic 'bait and switch' on those who attempt to sell their devices to the Company," the FTC wrote.