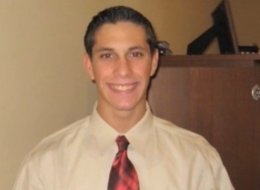 A teenager who allegedly made and sold hash brownies could serve life in prison because of the ingredients he used.
Officials in Round Rock, Texas, have charged Jacob Lavoro, 19, with a first-degree felony because he chose to use hash oil rather than marijuana.
That allows the state to use the entire weight of the brownies — sugar, cocoa, butter and other ingredients — to determine the weight of the drugs, KHON-TV reports.
The brownies confiscated by Round Rock officials weighed about 1.5 pounds. Lavoro could be sentenced between five years and life in prison.
The punishment is too harsh, according to Jamie Spencer, the legal counsel for the Texas division of the National Organization for the Reform of Marijuana Laws.
"That's higher than the punishment range for sexual assault, higher than the punishment range for aggravated assault with a deadly weapon. It's kind of crazy," Spencer told KUTV.com.
Lavoro's lawyer, Jack Holmes, is also outraged by the charges.
"I've been doing this 22 years as a lawyer and I've got 10 years as a police officer and I've never seen anything like this before," he said, according to KFOR-TV. "They've weighed baked goods in this case. It ought to be a misdemeanor."
KEYE-TV reached out to the district attorney, hoping to find out how the case might be prosecuted. So far, there's been no response.
Lavoro's father, Joe Lavoro, says if his son is determined to have done something illegal, he should be punished, but doesn't agree with the proposed penalty.
"Five years to life? I'm sorry, I'm a law abiding citizen. I'm a conservative. I love my country. I'm a Vietnam veteran, but I'll be damned … this is wrong, this is damn wrong!" he told KEYE-TV. "If [Jacob] did something wrong he should be punished, but to the extent that makes sense. This is illogical. I'm really upset, and I'm frightened, I'm frightened for my son."
Like Us On Facebook |

Follow Us On Twitter |

Contact The Author