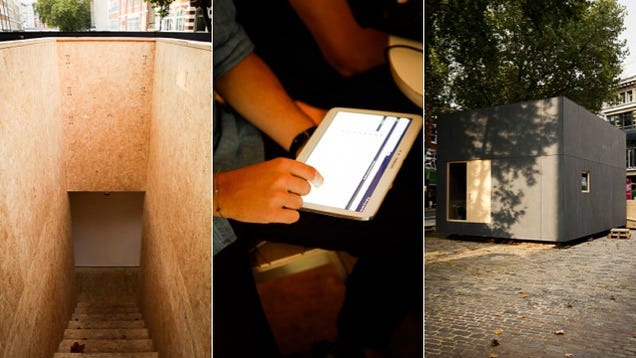 If you could go online, select a home, print the plans for free, and build it yourself for less than $80,000 in a few days, would you? That's the dream behind WikiHouse, an open source home design project that just finished construction of its fourth prototype, a two-storey home that snaps together in just a few days.
Architects have struggled to find a viable model for building cheap, fast, single-family homes since the earliest experiments with pre-fab in the 1900s. It's an idea we still grapple with today, and WikiHouse is its direct descendent: A project to publish open source building plans online for anyone to download, designed to require only the most basic knowledge of construction to create. The average cost of buying a home in America hovers around $300,000—WikiHouse 4.0 can be built from scratch for less than a third of that.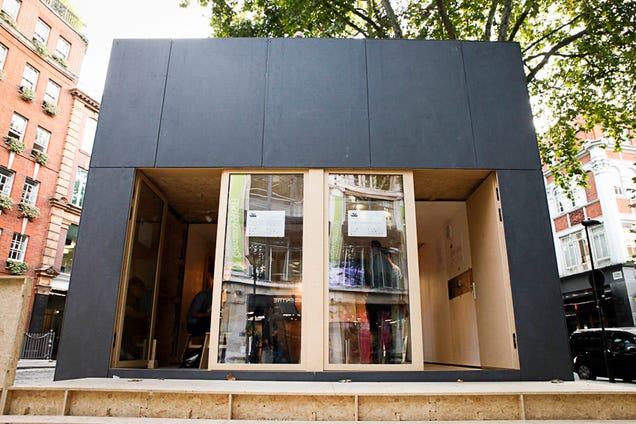 "Since the industrial revolution the dominant idea from industry has been the assumption that if we want to produce homes they have to be provided by really large organizations who build them on our behalf," said Alastair Parvin, the co-designer of WikiHouse, to The Independent. WikiHouse wants to cut out any and all middlemen, and the 4.0 house is its most advanced and realistic prototype to date.
So how do a bunch of unskilled n00bs put together a house that doesn't fall apart when you open the front door? Think of it like putting together a model plane from a punch-out cardboard sheet. 350 panels of a product called SmartPly—essentially, a humidity-resistant particle board—are cut into numbered pieces using a CNC mill: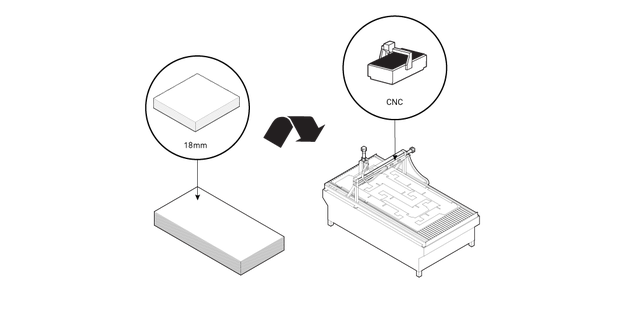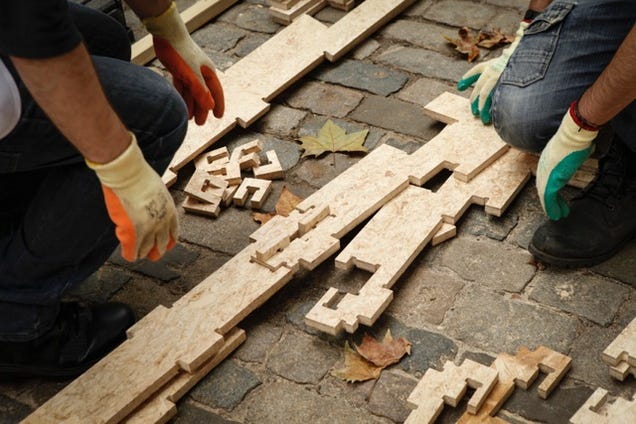 These pieces are then assembled using the number-specific map, requiring no bolts of any kind, a bit like lincoln logs. When pieced together, they form a sturdy skeleton for the rest of the house.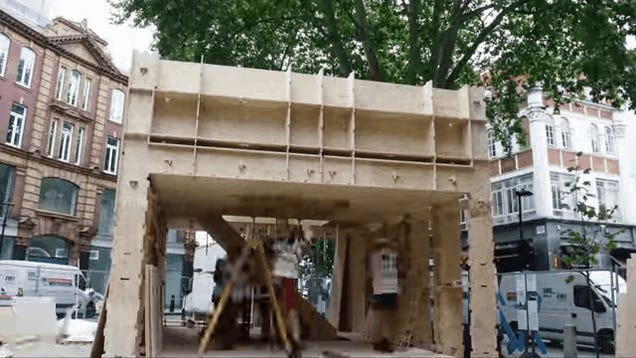 The rest of the home is made from super-efficient, inexpensive off-the-shelf parts. And inside, the structure is "smart" in the sense that you can control every bit of its wiring—from heat to lighting—with your phone. But it doesn't use HomeKit or Nest or any proprietary connected home we've heard so much about. Rather, it uses a Linux computer and OpenHAB, an open source home automation software.
It's not a "3D-printed house." It's actually way cooler than that, because it uses existing rapid prototyping tech that's widely available for not much money. In that sense, it's far, far more realistic than the multi-million dollar efforts to "print" whole buildings. In reality, 3D printing as we currently understand it doesn't make much sense as a building technology.
Given the choice between a one-size-fits-all plastic bunker that costs millions to print and a cheap, light home you can cut out and put together for less than $100k, most of us will choose the latter.You can check out WikiHouse 4.0 at the Building Centre in London until September 26.
Image by Margaux Carron, courtesy of The Building Centre.