Starter offers introductions to artists, scenes, styles, or labels of the past, plus a playlist.
---
The history of pop is rarely written by the background players—and even today, when film composers, session musicians, and freelance songwriters eventually get their due, there's still something a bit mysterious and dusty about the field of library music. In short, library music (aka production or stock music) is music recorded in a multitude of contexts and styles by work-for-hire musicians, owned by music-library labels, and lent out to commercial enterprises in TV, radio, and film. Sometimes this music sticks—for instance, the themes for both "Monday Night Football" and the UK sports program "Superstars" were both sourced from "Heavy Action", a 1974 recording on the KPM Music label. And sometimes they're revived as period-piece fodder, like the Adrian Younge-sourced soundtrack to the blaxploitation spoof Black Dynamite. For the most part, however, their influence comes through after they've been repurposed and recontextualized even more than their creators ever expected: To take one example, the works of drummer and composer Brian Bennett have been flipped by everyone from Mike Will Made It to Kanye West to the Alchemist.
Typically relegated to crate-digger curiosities for their role as sample fodder, library music records of the 1960s and '70s tend to hinge more on utilitarian mood-setting than distinct personality. Composers could labor under multiple pseudonyms, artist names were frequently relegated to the back sleeve, and some labels—particularly London's KPM, which released almost every single one of their LPs in the same olive-green sleeve—thrived while putting their own brand over a musician's particular identity. Call it the other side of poptimism: Just as the super producers, TV talent-show alumni, and focus-grouped songwriters of the Hot 100 are capable of making transcendent songs from their so-called "assembly lines," so too were the under-attributed composers and studio orchestras of previous eras, whose biggest hope was for their work to find its way into the score of a low-budget sci-fi film or a two-season cop thriller. (Or, more infamously, in a porno—that stereotypical "whock-a-chicka" cue had to come from somebody.)
Library music gives us a picture of the
way day-to-day music sounded decades ago.
With those roles in mind, library music frequently fell into three modes. Some records were approximations of Top 40 and dancefloor sounds, left to be picked up by TV and film producers who didn't feel like shelling out for the genuine article. More common were variations on the trendy jazz or funk-laced orchestral scores crafted by the likes of Henry Mancini, Lalo Schifrin, and Isaac Hayes. And in some notable cases, music libraries would facilitate mad-scientist works that often touched on avant-garde synth, ambient, and musique concrète in ways that experimental artists are still looking up to today.
The problem persists, however: Where do you even get this music? Since library music is often built on the imprimatur of labels instead of artists, there have been a number of good-to-great label-centric compilations that focus on a grab bag of artists united under some loosely thematic concept. Strut's Music for Dancefloors series has focused on a few of the more notable UK labels like KPM, Bosworth, and Chappell, while Music De Wolfe—arguably the most widely-sought-after label in beatmaker circles—has released two compilations dubbed Bite Harder. Offerings from continental Europe are trickier to get ahold of, and the best records on France's Editions Montparnasse 2000, Italy's Gemelli, or Germany's Selected Sound are mostly exclusive to the collectors' circuit. Every so often somebody will wrangle a fascinating cross-section of library music: Luke Vibert's Nuggets compendiums, the short-lived Cinemaphonic series that originated on Emperor Norton, and the numerous self-titled compilations put out by Italian reissue label Easy Tempo all stood out at the height of library music's lounge-revival-adjacent rediscovery in the late '90s and early '00s. But with such a niche interest, many of these albums soon go out of print, if they're ever reissued at all.
Maybe that's how it's meant to be. If there's such a thing as ephemeral music, this is it—recordings that were meant for a certain moment and usually filed away when that moment has passed, when Hammond B3s make way for synths, or disco rhythms turn passe after the rise of new wave. They give us a picture of the way day-to-day music sounded decades ago, outside either the bounds of pop-chart aspirations or the critically-acclaimed underground.
---
The Mohawks: "The Champ" (1968; Pama Records)
You know this song—or at least a few seconds of it. The groove has been a breakbeat staple since those early Bronx block parties in the '70s and, for hip-hop producers, cutting up "The Champ" might as well be as fundamental to the art as studying Citizen Kane is to filmmakers. That's how a vaguely Meters-esque semi-instrumental from a Leeds-born session musician named Alan Hawkshaw found itself rubbing elbows with James Brown in the crates. Recorded with a number of fellow session players under the pop-friendly name the Mohawks, 1968's "The Champ" technically isn't a library record, but it was cut by a man who'd become one of the biggest names in the industry soon after. Hawkshaw's characteristic flair with the Hammond organ is in full force here, and he would later carry on to KPM, De Wolfe, and Themes with his contributions to albums like 1969's The Big Beat and 1973's Black Pearl. Hawkshaw's brush with commercial pop didn't end with "The Champ", either: Under the Love De Luxe banner, he notched a #1 dance hit with the 15-minute disco marathon "Here Comes That Sound Again"—itself interpolated in the intro to Sugarhill Gang's "Rapper's Delight".
---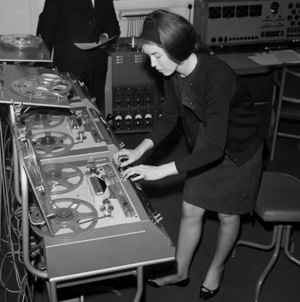 Delia Derbyshire: "Blue Veils and Golden Sands" (1971; BBC Radiophonic)
The BBC Radiophonic Workshop was founded in 1958, two years after Louis and Bebe Barron's soundtrack for Forbidden Planet became one of the first major examples of electronic music in pop culture. In less than a decade, the Workshop expanded the possibilities for what could be done in that field, creating the theme song and incidental music for the sci-fi hit "Doctor Who" along the way. Much of that work was the responsibility of Delia Derbyshire, whose appearances on the 1971 BBC Radiophonic Music compilation are particular highlights. This piece was at home as both the theme for a 1967 episode of BBC documentary show "The World About Us" focusing on the Tuareg people of the Sahara, and the incidental music for fan-favorite 1970 "Doctor Who" episode "Inferno", and its origins in the found-sound foundations of musique concrète—including the oscillator-filtered reverberations of a metal lampshade being struck—made it an ideal piece to score both ancient ways and futuristic fiction.
---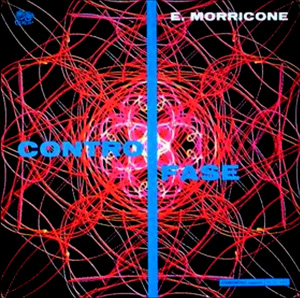 Ennio Morricone: "Con Ferma Ostinazione" (1972; Gemelli)
Deep in the phone-book-sized discography of Ennio Morricone is a series of collaborative free-improv recordings with the avant collective Gruppo di Improvvisazione di Nuova Consonanza, just some of the work that gave him nearly as much esteem in contemporary classical circles as it did among film buffs. (Just ask John Zorn.) And while it might seem strange to consider Morricone part of the library music canon—a soundtrack written without a film in mind is a singular oddity in his catalog—it's also a good entry point into his avant tendencies. Contro Fase was released in the midst of a repertoire of early '70s soundtracks that stretched Morricone's compositional mastery through the context of suspense thrillers, crime dramas, supernatural horror, and the last wave of spaghetti Westerns. Its ominous string section is like Morricone's permutation of the motifs in the theme to Psycho, which is the kind of thing most people don't know they want to hear until they know it exists—but the album also seems at home alongside the orchestral minimalism of Philip Glass and Kronos Quartet.
---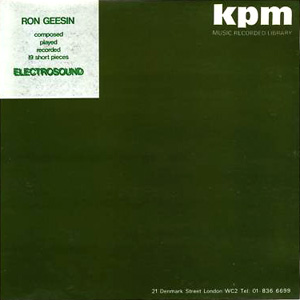 Ron Geesin: "Syncopot" (1972; KPM)
There's a little user's guide on the back of the otherwise generic sleeve to Ron Geesin's Electrosound: "I present some tunes, untunes, anti-tunes, delightful and undelightful sounds for all sorts of purposes and state that: The pieces herein displayed may be combined with themselves (as much out of sync as possible) to achieve thicker diffuse atmosphere, and playing things at different speeds would not be wrong!" This playful approach to experimental electronic music seems fitting from a man whose early collaborative work with Roger Waters on the biomusic experiment Music from the Body led to his involvement in orchestrating and arranging Pink Floyd's Atom Heart Mother. Electrosound has this loosely scatterbrained feel to it, but by design; the rhythmically disorienting yet propulsive cut "Syncopot" has all the feeling of a loosey-goosey precursor to Dark Side of the Moon's more intense "On the Run".
---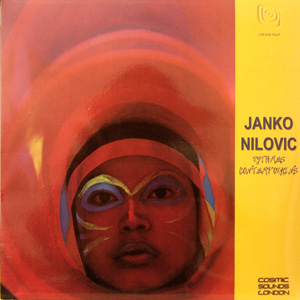 Janko Nilovic: "Underground Session" (1974; MP 2000)
French-Montenegrin pianist Janko Nilovic had a hand in so many singles and library recordings in the '60s and '70s that he's practically lost count—especially given how many pseudonyms he's used over the years. (A few of the more colorful ones: Johnny Montevideo, Emiliano Orti, and Tonton Roland Et Ses Pianos À Moustaches.) His 1974 LP Rythmes contemporains is his most appreciated (and most attainable, what with it being on iTunes for a mere $5). Here, Nilovic and an ensemble cast of musicians—more than two dozen are credited on the album—tackle the bristling, uptempo, funk-informed phase of soul jazz, complete with gong hits, palpitating congas, reptilian guitar shredding, and charging-army horn sections that seem primed to drop into the climactic scene of a Shaw Brothers martial arts classic. That could be the production music bias at work, though—it wouldn't be out of place in the soul jazz catalog of early '70s Blue Note, either.
---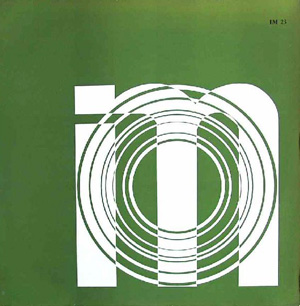 Bernard Fevre: "Molecule Dance" (1975; L'Illustration Musicale)
Bernard Fevre's Black Devil Disco Club has always been one of the weirder recurring echoes from library music's more pop-minded corners of the late '70s, as Fevre's Eurodisco sound has run the gamut from canny Moroder-isms to fluffy kitsch. It's the work he did before the initial 1978 Black Devil LP that placed him among library music's more intriguing weirdos—a weirdness that was self-aware enough to make The Strange World of Bernard Fevre both his highest profile library record and the source material for a 2009 re-recording. "Molecule Dance" is one of the more low-key tracks on the record, which aims closer to ambient and eerie incidental mood music than the dancefloor material he broke out with. But there's still a chunky, bottom-heavy groove under all the quirkily catchy plastic-future analog synthesizers.
---
Dave Richmond: "Confunktion" (1975; KPM)
There are two well-known instances of this song being used for its intended purpose of providing background music: an appearance in Radley Metzger's 1976 porn-with-a-plot comedy The Opening of Misty Beethoven, and a 1979 spot for the British-market aftershave Denim. The funny thing is, for a song that's been used to accompany scenes of both explicit and implicit sexuality, it's also something of a big, lumbering, stoner-doom beast—it takes some kind of cinematic visionary to hear this and think it's arousing instead of sinister. The track works fine when it's cut-up and looped to emphasize its sleazier qualities, but as a full experience it gets remarkably visceral—metallic prog that hitches, creaks, crumbles, tears, and finally implodes in a minute-long crescendo of feedback and string-torture that comes across like the last moments of a jam session between Manfred Mann's Earth Band and Sonic Youth. (Richmond himself played bass with Manfred Mann in their early years, but his crowning work might be his sessions playing bass for Serge Gainsbourg's Histoire de Melody Nelson.)
---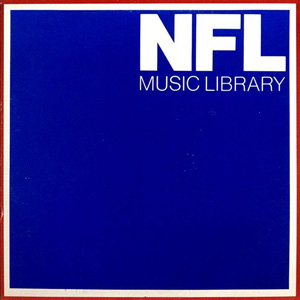 Beverly Herrmann: "The Big One" (1977; NFL Music Library)
America hasn't been known for spawning as many production music houses as the UK and Europe. In fact, some of the most well-known library themes to be used in '70s Stateside programming—from "This Week in Baseball" (John Scott's "The Gathering Crowds") to "The People's Court" (Alan Tew's "The Big One")—came from the UK. But one exception was the braintrust at NFL Films. Just as director Ed Sabol radically changed how professional sports were filmed, the composers and orchestras he pulled into the mix drastically shifted how it sounded, the war-like cadences and rousing melodies of marching bands put into a more intense, oftentimes funkier setting. "The Big One" (not to be confused with the Alan Tew composition) is a swaggering broad-shouldered bully of a piece, all heavyweight brass, disco-violence strings, and a guitar riff that sounds like it's played by someone with a motorcycle chain wrapped around his knuckles. Hear it, and it's instantly obvious how willingly it splits the evocative difference between a defensive line and a hit squad.
---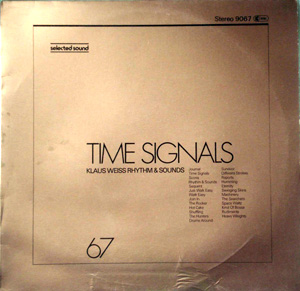 Klaus Weiss Rhythm & Sounds: "Survivor" (1978; Selected Sound)
A personal favorite of producer Gaslamp Killer, who included it in his 2009 mix Hell and the Lake of Fire Are Waiting for You!, Klaus Weiss's "Survivor" is one of the finest examples of late '70s electronic library music you can find: a quicksand-groove dirge that sludgily oozes through the vacuum of space with nothing but the deliberate beat of Weiss' snare-heavy drumming to bolt it down. Weiss had a long career in library music, and a lot of clout with the beatmaking masses who appreciated his tendency to mix crisp breaks with chunky synthesizers, but he'd never get as spaced-out as he did here. If Black Sabbath beat Kraftwerk to Radio-Activity, this would be their "Ohm Sweet Ohm".
---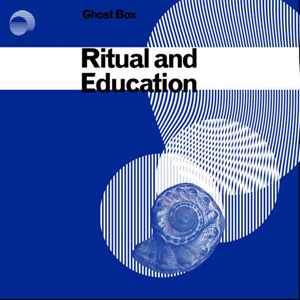 The Advisory Circle: "Sundial" (2008; Ghost Box)
The influence of library music lingers, and not just as building blocks for sample-based artists. Acts like the Advisory Circle, the Focus Group, and Belbury Poly—all of whom record for the UK label Ghost Box Music—frequently draw on the hauntological qualities of a previous generation's filmstrip and sci-fi soundtracks to concoct new sounds, playing with the relative anonymity of library-music creators to add another layer of mystery to their already eerie and enigmatic takes on electronic and psychedelic music. Of course, little these days is truly anonymous, but music meant to accompany somebody else's cinematic vision is always in demand—even if that vision belongs to nobody but the listener.