One morning in the fall of 2013, Ignacio Jimenez said goodbye to his family and left their home in Sierra Vista, Ariz. He would never be heard from again.
At the time, the family had been suffering through a rough patch financially. Ignacio, 31, had been furloughed from his full-time job, through a government contractor, as a plumber at Fort Huachuca, a U.S. Army installation in southeast Arizona. He and his wife, Alicia, had six children. Without his paycheck, they quickly fell behind on their mortgage payments.
To stave off foreclosure, Alicia would later testify in court, her husband came up with an ill-fated plan: He would earn some quick cash driving a childhood friend back and forth across the nearby border with Mexico. The details were hazy. Years later in court, Ignacio's father would testify that he believed his son was helping to smuggle drugs.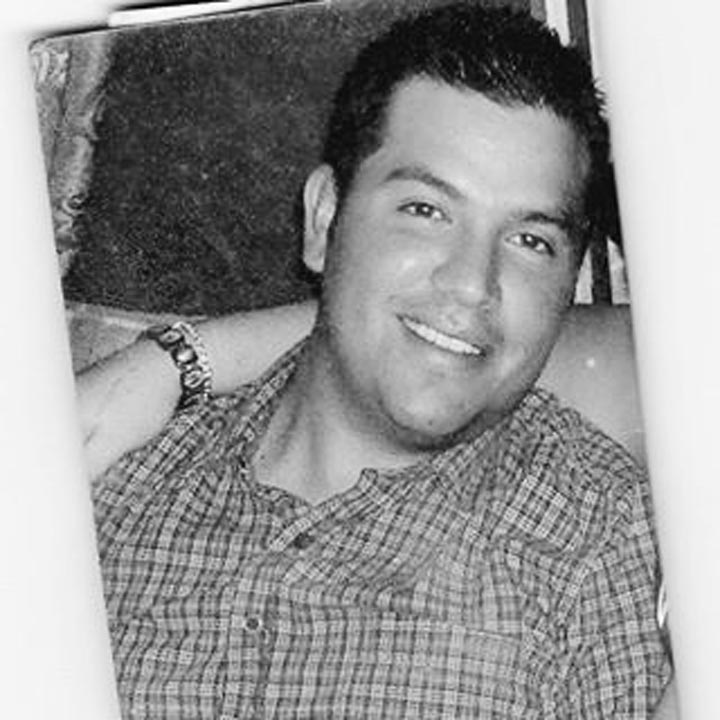 On the morning of Nov. 23, before he left, Ignacio told Alicia he'd be back in a couple of hours. But that afternoon, he did not return.
Alicia kept waiting. Night fell. She kept calling his cell phone. There was no answer.
The next day, Alicia went to the local police station and filed a missing-person report. The officers recommended she contact U.S. Customs and Border Protection.
A few days later, she drove to the border inspection station in Douglas, Ariz., an hour away. The agents recovered a photo from their records of her husband and his friend, in a white Chevrolet Tracker that belonged to Ignacio's mother, crossing the border into Agua Prieta.
There was no record of either man's return. They had vanished.
In the months that followed, as one investigation after another turned up no sign of her husband, Alicia Jimenez descended into a peculiar kind of matrimonial purgatory—one that inevitably awaits the husbands and wives of people who inexplicably go missing.
At any given time, there are some 85,000 people missing in the U.S., according to the National Missing and Unidentified Persons System. The National Institute of Justice has called the phenomenon of missing persons and unidentified remains "the nation's silent mass disaster."
The long uncertainty surrounding them can create a slew of complications for their loved ones, Tulane law professor Jeanne Louise Carriere wrote in her seminal study on the rights of missing persons. Thorny questions arise on everything from the security of transactions with their estates to the rights to insurance and pension proceeds, from their spouses' marital status to inheritance claims. These "living dead," she concluded, "create a morass of legal problems."
It would take Alicia Jimenez years to find a way out.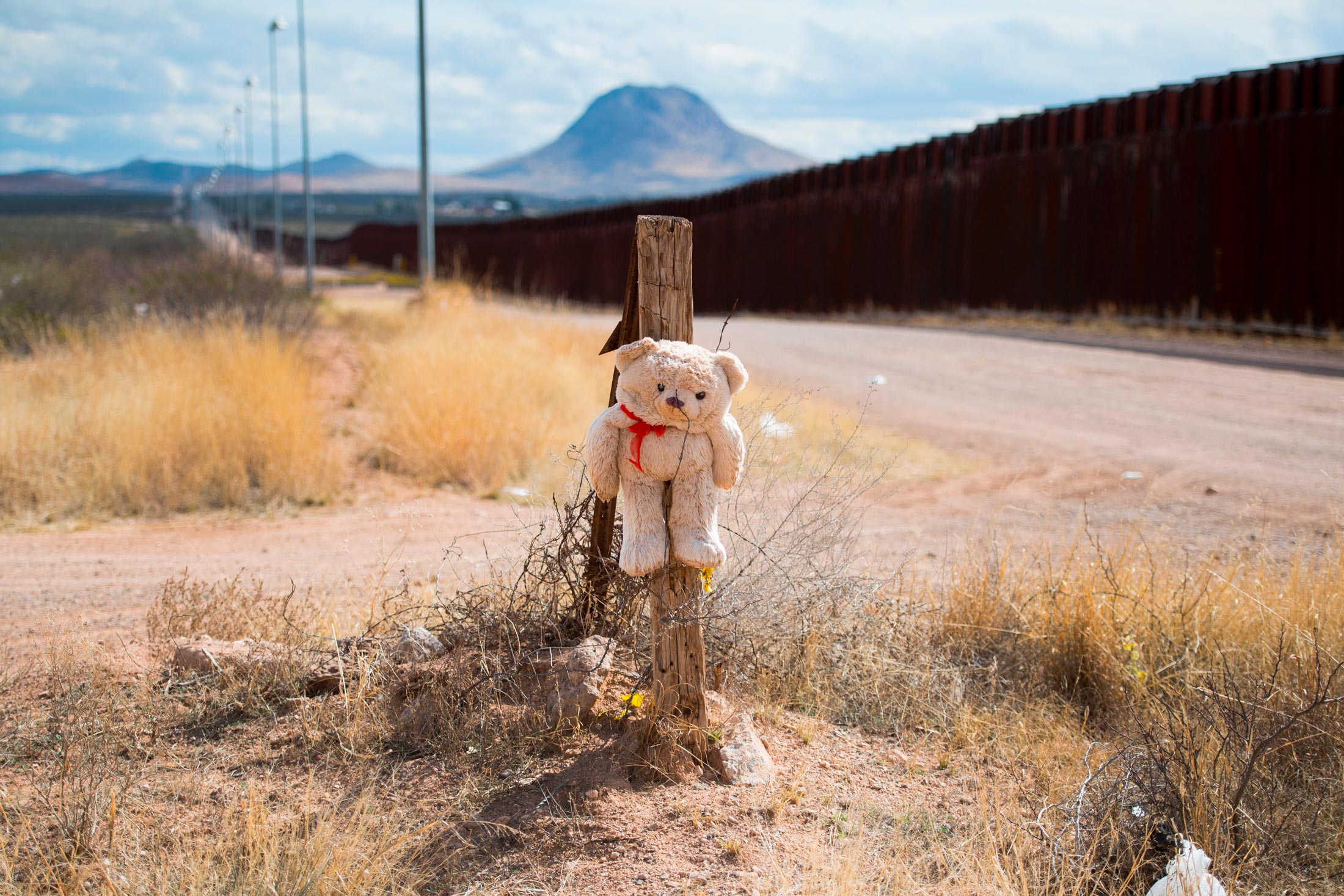 The border fence between Douglas, Ariz., and Agua Prieta, Mexico. 
Last spring, a Phoenix lawyer named Thomas Asimou got an email from Alicia Jimenez. Her husband, she explained, had gone missing two and a half years earlier. She suspected he was dead. But his body had never been found. Nor had the car he was driving. Could Asimou help?
For more than a decade, Asimou, 43, had run a boutique law firm that, among other things, specialized in disputes involving personal wills and trusts.
A few years earlier, he had represented a woman, Rhonda Smith, whose husband, Thomas, had vanished from their rural backyard in Maricopa, Ariz., after they had been arguing. Months later, with no trace of her husband and her bills mounting, she decided to sell their house, only to discover she couldn't without his permission.
Smith believed that her husband was dead but had no way of proving it. She hired Asimou to sort things out.
When somebody dies under more ordinary circumstances, there's pain for their survivors, but there's also closure. A death certificate is issued. Wills are executed, assets distributed. Insurance policies are collected. But when somebody disappears under unexplained circumstances, Asimou soon learned, their spouse enjoys no such finality. Instead, they're left in emotional—and legal, and financial—limbo.
"I don't have evidence," said the missing man's father. "It's just what my heart tells me"
One possible recourse, he soon discovered, is to petition to have the missing spouse declared dead in absentia. The relevant statutes vary from state to state, but typically there's a prescribed waiting period—in Arizona, five years. If by the end of it a diligent search has failed to turn up the missing person, a judge can rule that there's a presumption of death and ask the state to issue a death certificate.
If a spouse wants closure more quickly, Asimou learned, there's another option. You can petition a court sooner than five years, but the burden of proof is higher: You must show clear and convincing evidence of death and that the missing person was in imminent peril at the time of their disappearance. (It also helps if you can show the missing person had no apparent motive for going on the lam.) Asimou decided to give it a try.
In 2014, in a Pinal County courtroom, Asimou established that Smith, a diabetic, didn't have his medication, his wallet, or his glasses with him when he disappeared—an imminently perilous situation, he argued, considering the many hazards of the surrounding Vekol Valley, an inhospitable desert area known as a frequent corridor for drug smuggling.
Ultimately the judge agreed. That September, Thomas Smith was declared presumed dead.
Afterward, Asimou and his firm's part-time employee Kaysey Fung, a University of Arizona law student, co-wrote an article about the case for the Arizona Republic. In the months that followed, the loved ones of people who had gone missing would sometimes hop online, search "what to do if your husband vanishes," find the story, and call Asimou's firm for help.
As any true-crime fan knows, a mysteriously missing spouse is often a red flag for law enforcement officials. A couple might team up to fake a disappearance and collect insurance money. Or one of them might run off with a clandestine lover. Or one of them might murder the other and hide the body.
Asimou says he's received the occasional suspicious-sounding inquiry. He won't go into details, but he says he turned them all down. "I don't want to become the guy from Better Call Saul."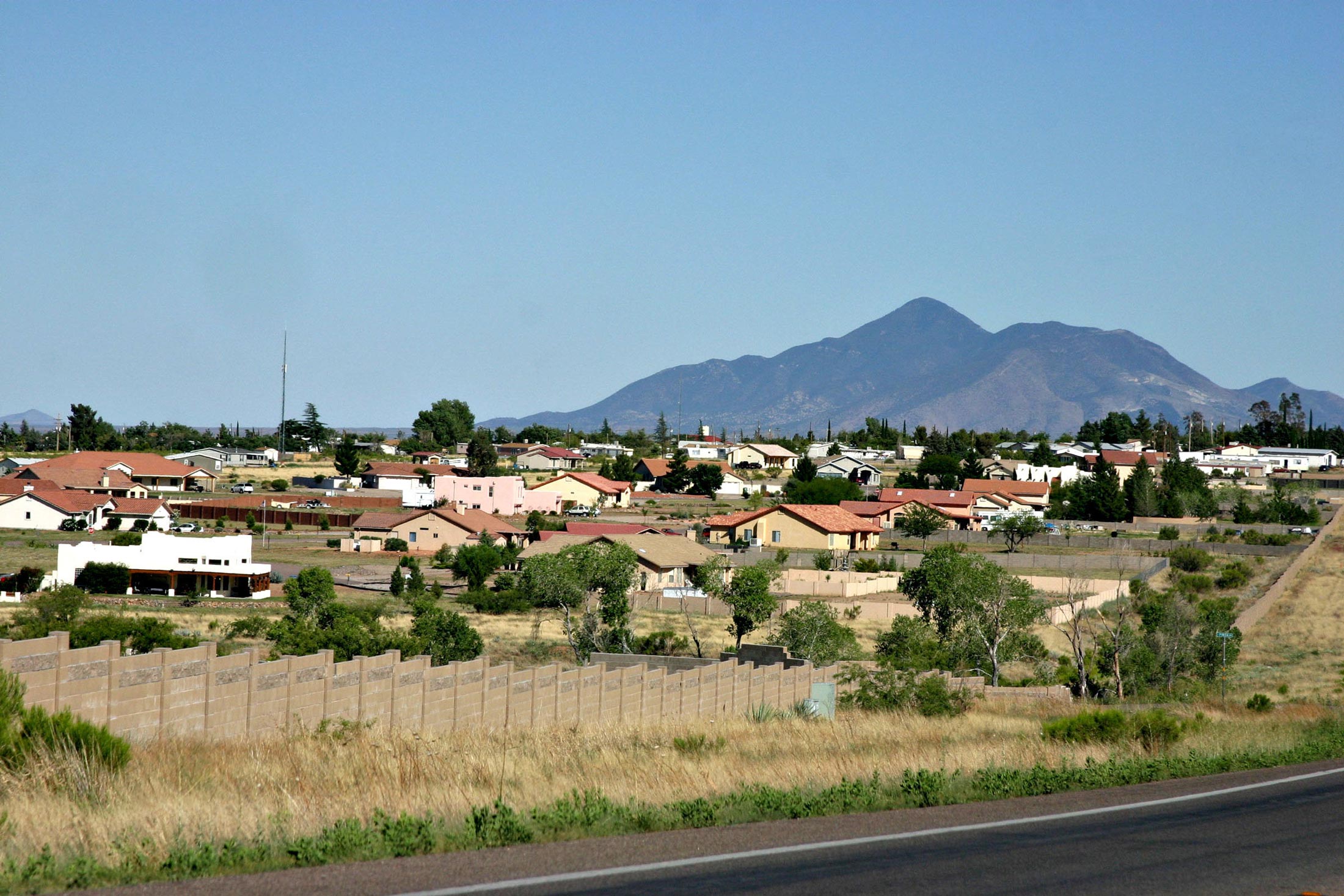 But he also quickly realized that there seemed to be no other law firms in the state or elsewhere, as far as he could tell, explicitly catering to the families seeking faster legal closure. There might be an opportunity, he realized, in filling the void.
If you can sift through the fakers, there are potential upsides to the death-in-absentia business. Asimou declines to say how he typically charges clients. But with missing spouses, substantial estates are often hanging in limbo. Getting someone declared legally dead in exchange for, say, a cut of the assets subsequently distributed could be a rewarding business.
There are other, nonmonetary perks. "In a really awful situation, you can create a positive change for these people," says Asimou.
Unlike some of the phone calls he'd received, the circumstance surrounding Ignacio Jimenez's disappearance sounded legitimate. Asimou agreed to look into it. With a private investigator's help, he did some digging.
What evidence, Asimou asked, would he need to believe his son was dead?
Typically, if a person fakes their own disappearance, there are telltale signs in either the financial record (withdrawing a lot of cash, cashing in assets) or the emotional one (infidelity rumors, a marriage falling apart). In the Jimenez family, there were none. Through Ignacio's job, Asimou learned, the family had a $20,000 life insurance policy that, along with Social Security survivor benefits, was hanging in limbo—not a ton of money, certainly, but a lot for a mom with six kids.
Last October, working on a pro bono basis, Asimou filed a petition in Cochise County to have Ignacio Jimenez declared dead.
Such proceedings often go uncontested. But shortly thereafter, Ignacio's parents, still hoping one day to find their son, hired a lawyer, Laura Cardinal, to oppose the petition. (Cardinal did not respond to requests for an interview.)
Alicia Jimenez and her missing husband's parents gathered with their lawyers in a Bisbee, Ariz., courthouse two days before Christmas. Judge John Kelliher wished everyone happy holidays and asked them to keep their emotions in check. Then an FBI special agent named James Windsor took the witness stand.
Windsor, who for several years had been stationed in Hermosillo, Mexico, investigating crimes across the states of Sonora and Sinaloa, proceeded to give a lesson on "kidnapping 101 in Mexico." In the case of Ignacio's disappearance, he testified, the fact that there was no ransom note and that his bank accounts, credit records, cell phone, and Social Security number had all gone inactive pointed to one likelihood: He was no longer living.
At the time that he went missing, Asimou asked, was Ignacio in imminent peril? "If they were going into that area to be involved with drug trafficking, there is an imminent peril in drug trafficking in northern Sonora," Windsor replied.
During cross-examination, Cardinal asked if people ever go missing in Mexico to start new lives, or get forced into labor by criminal cartels. Windsor conceded that, yes, both sometimes happen.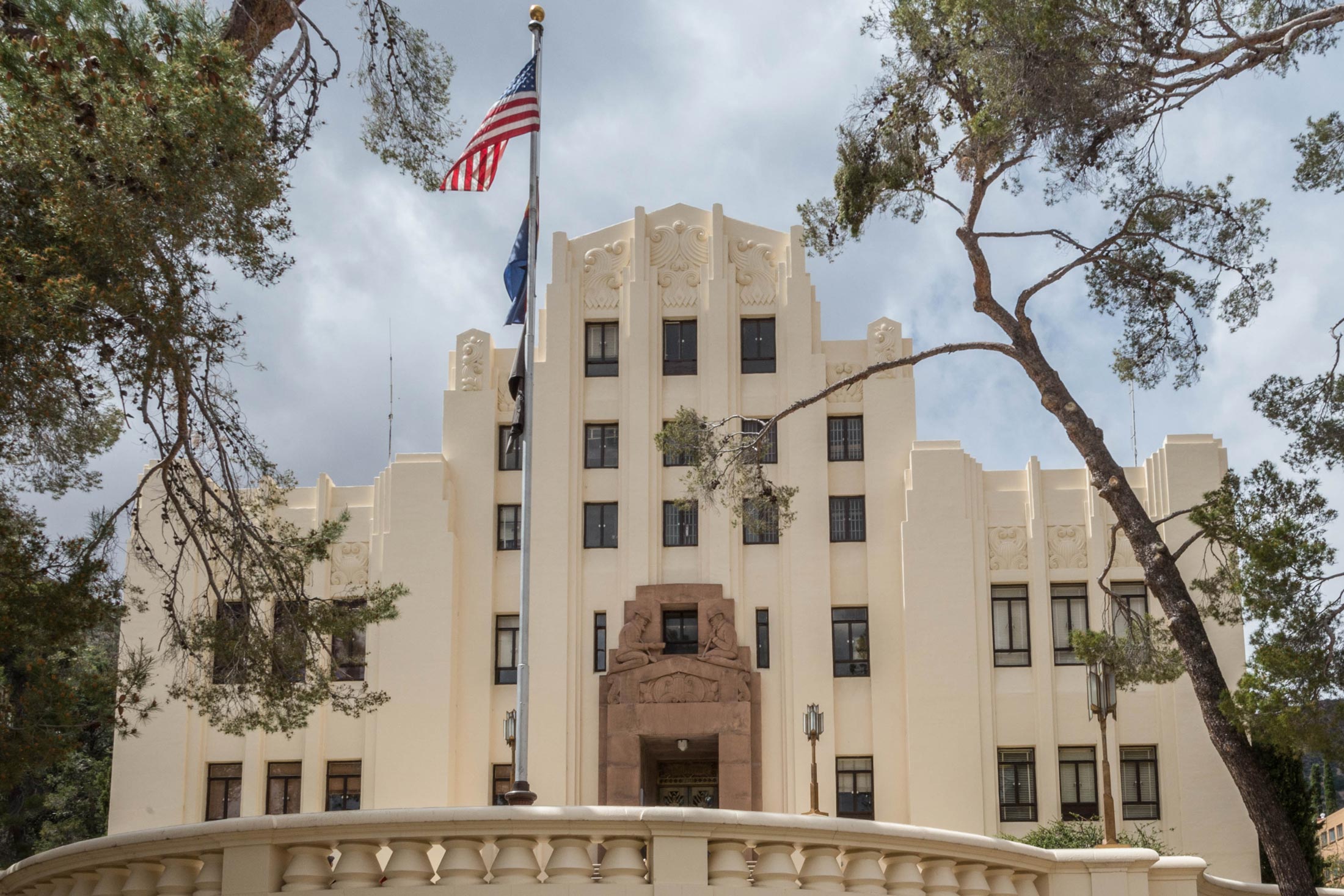 Cochise County courthouse in Bisbee, Ariz.
Soon, Alicia Jimenez took the stand. Ignacio was a devoted father and had never expressed any interest in abandoning their life together, she testified. They had never gone to marriage counseling. He had no enemies she knew of. He wasn't a fugitive from justice. Since he disappeared, she'd heard nothing from him. She truly believed he was dead, she told the court.
Alicia acknowledged, during cross-examination, that earlier that year, two and a half years after Ignacio vanished, she had filed for divorce and since remarried. And she conceded she had no real way of knowing for sure what had happened to him. "We will never have that certainty."
The final witness that day was Ignacio's father, Jesus Jimenez. His son had been happy in Sierra Vista and had no reason to walk out on his family, he testified. Even so, he had faith that one day Ignacio would return.
"What evidence do you have that he is alive?" asked Asimou.
"I don't have evidence," said the missing man's father. "It's just what my heart tells me."
Asimou reminded him that if his son later surprised everybody by turning up alive—which sometimes happens—the court's presumption of death could be reversed. "Do you understand that this is not a crucifixion?" asked Asimou. "We're not actually going to be physically killing your son; we're simply doing it legally?"
The man's father said he understood.
What evidence, Asimou asked, would he need to believe his son was dead?
"For them to show me the body."
The court needed no such assurances. In January, Judge Kelliher found "by clear and convincing evidence" that Ignacio Jimenez was dead. He ordered the Arizona Bureau of Vital Records to issue a death certificate.
The judge placed the time of Ignacio's death as Oct. 10, 2016, the day on which Alicia Jimenez first petitioned the court. That created a new problem: In the months after Ignacio disappeared, his employer had stopped paying the premiums on his $20,000 life insurance policy, and unless he were now ruled dead before the payments stopped, Alicia would have no way to claim it.
Asimou petitioned the court to amend the date of Jimenez's death to Nov. 23, 2013, the day he first went missing.
Late last month, the judge denied the request. The date of Ignacio's death would stand. The $20,000 would go uncollected.
The story of Ignacio's disappearance ended up generating plenty of media attention in Arizona—and a resulting flurry of phone calls to Asimou's law firm. Since the Jimenez hearing, he says, he's taken on a handful more cases involving missing persons.
In February 2015, a 53-year-old man named Anthony Sipple left his home in Eloy, Ariz., on foot, carrying a backpack, for a weeklong hike in the Sawtooth Mountains. Nobody has seen him since.
Not long ago, his wife contacted Asimou. He plans to file a petition in Pinal County court on her behalf to find Sipple deceased in absentia.
The American wilderness, it would seem, remains rife with imminent peril.