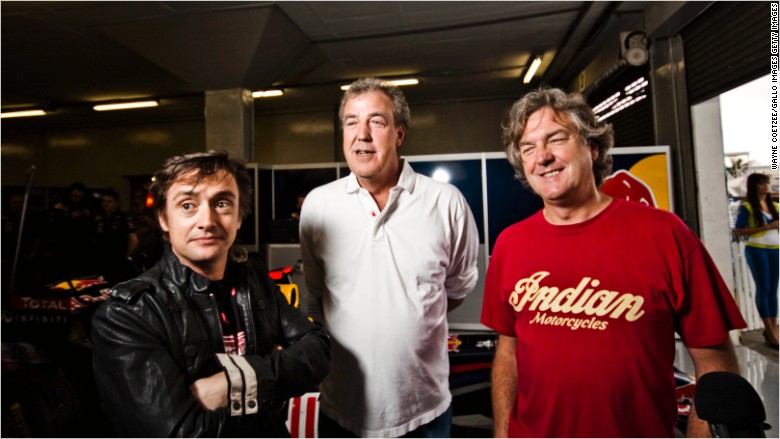 "The boys" are going to Amazon.
The former hosts of global TV hit "Top Gear" — Jeremy Clarkson, Richard Hammond and James May — have signed up to present a new car show on Amazon (AMZN, Tech30).
Clarkson was sacked by the BBC in March after a "physical altercation" that left a colleague seeking treatment in a hospital emergency room.
The show will be produced by the trio's former producer Andy Wilman, who quit the long running series after the BBC decided to get rid of Clarkson.
Amazon said the first show will go into production shortly and will air on Amazon Prime in 2016.
The program was one the BBC's most valuable global brands. British media estimate that it made £150 million ($225.8 million) in revenue for the broadcaster's commercial arm in 2014.
BBC is keeping the Top Gear brand. It is planning a new series to be presented by British TV and radio personality Chris Evans.