Wade Eyerly got an invitation to the New York Stock Exchange, telling him to come dressed in "business professional" garb. He decided to break the rules. The 39-year-old executive put on a pair of stretch fabric pants that look like slacks but feel like yoga wear. "I was, like, 'This is amazing,'" he said. "I immediately ordered two more pair."
The pants, sold by athletic-wear label Rhone Apparel Inc., are technically made for commuting. Eyerly, who lives in New Canaan, Connecticut, does a lot of that, given his regular 90-minute trips to Manhattan. The pants are also perfect for flying. "They are just so comfortable," he said. "They don't stick to your calf; they aren't too tight. They look pressed every morning. You could work out in these pants."
As office environments open up to more casual dress, clothing companies are looking for ways to sell less formal clothing to the working masses. Marketed as "commuter-wear," brands hope to convince workers that they need clothing specific to the trials of getting to and from work. These new clothes come in all kinds of old forms: blazers, chinos, button-down shirts—you name it—but in fabrics and cuts that can survive Americans' increasingly long and grueling trips to the office. 
It's also a natural expansion for active wear brands that want a piece of the workweek. While dress codes have eased, employees don't typically sport lycra bodysuits or compression shirts—at least, not yet. 
"We see work wear as an opportunity," said Sun Choe, senior vice president of global merchandising at Lululemon Athletica Inc. Right now, companies such as hers fully own the weekend wardrobe. Now they want the remaining five days, too.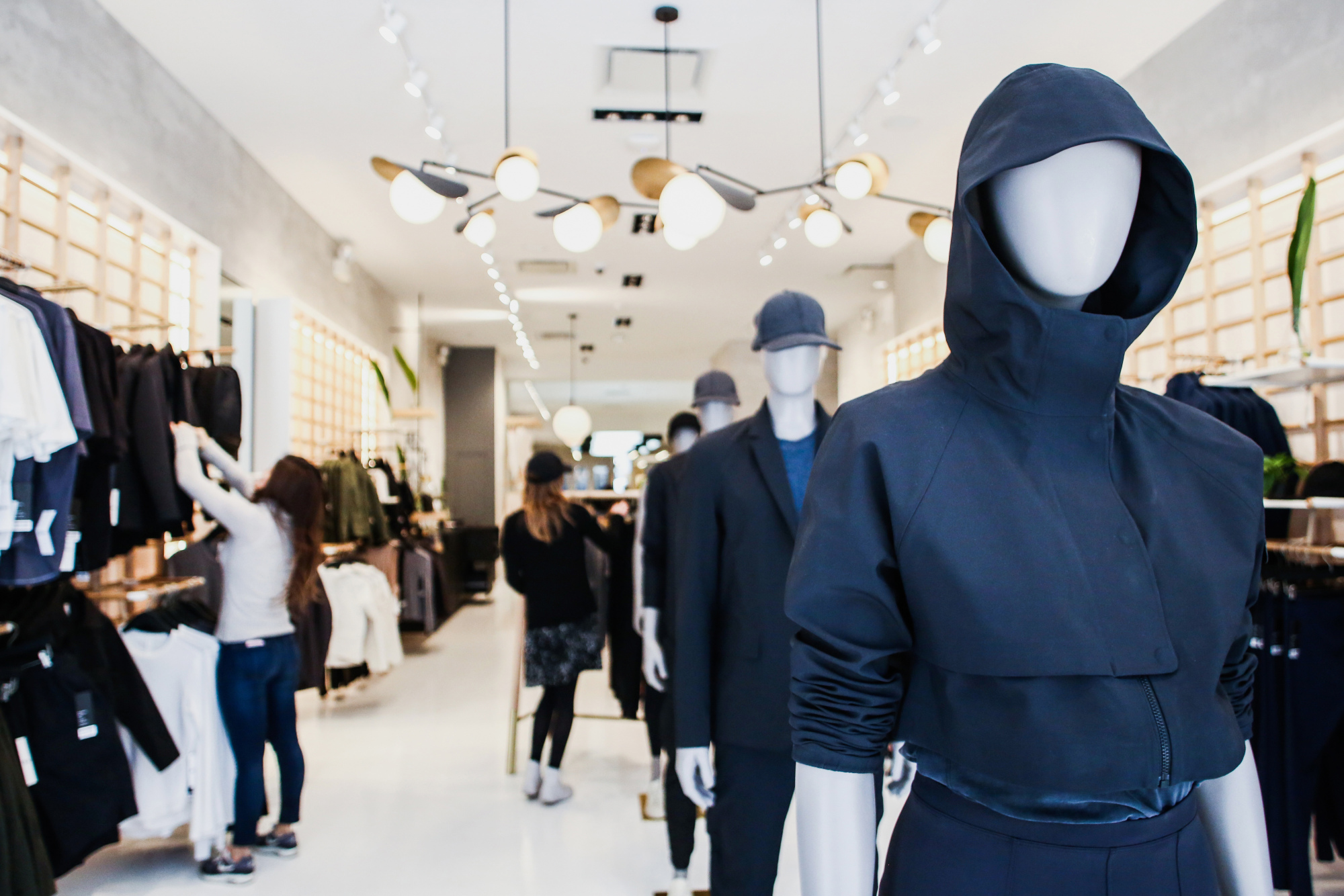 The Lululemon Athletica lab store in New York.
The cubicle may seem an, um, stretch for a company known for yoga wear and leggings, but Lululemon's research and development labs are working on anti-wrinkle, anti-stink, anti-stain fabrics that can serve the commuter from home to work and back again. Choe points to the ABC pants for men, a colorful abbreviation for their roominess where it counts. Made of something called Warpstreme fabric, the $128 item looks like a regular five-pocket pair of casual pants. 
And that's the key: The fabric is constructed to look like normal woven pants, but it's actually a knit that allows for more comfort. The back has a zippered pocket to store a phone, too, just in case you're hopping on a bicycle to get to work.
"It was definitely built with the commuter in mind," said Choe. "It was very intentional." Lululemon plans to start selling a version for women in the fall.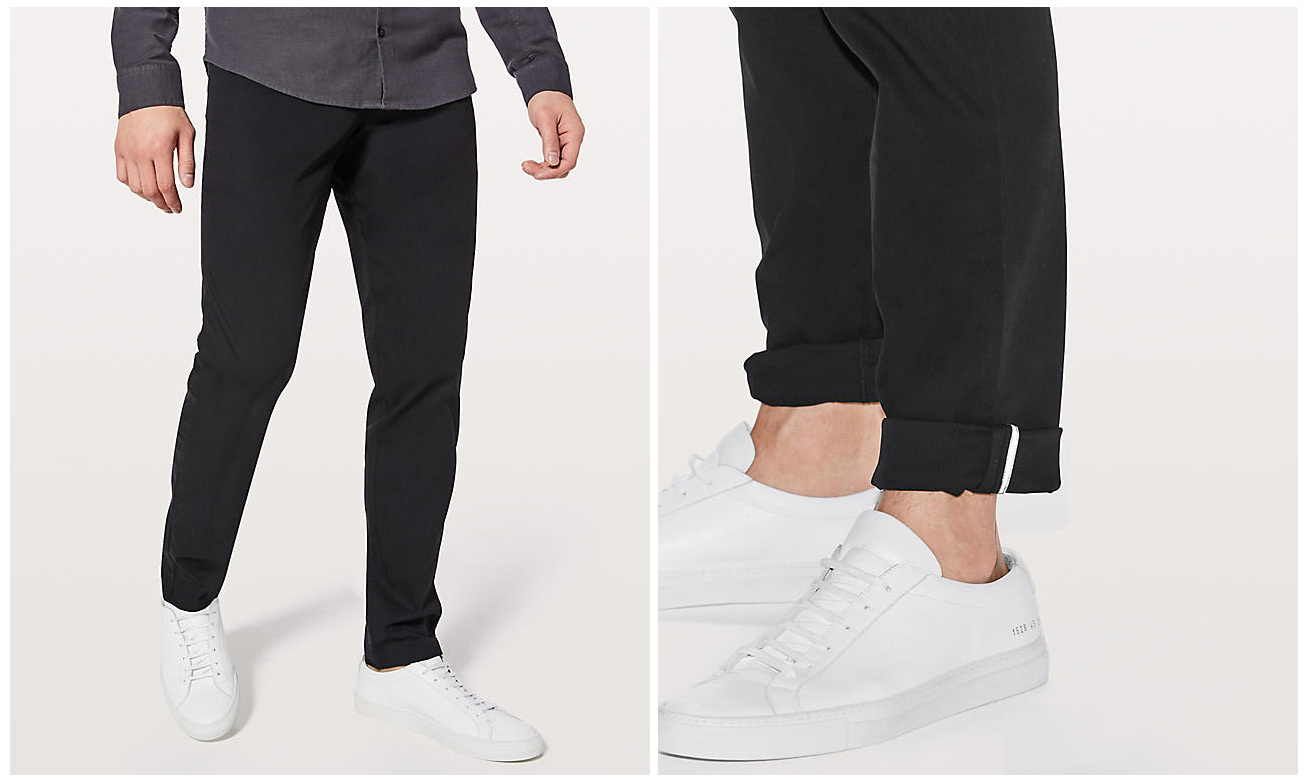 Pure athletic clothing developed by such companies as Nike Inc. and Under Armour Inc. isn't a viable solution for commuters because it's developed for intense use over short periods of time. A workout T-shirt doesn't translate well in the office either. Ministry of Supply, a men's work-wear company that infuses tech in all of its items, is trying to ease commuter stress with gear that can adapt to different environments.
Gihan Amarasiriwardena, Ministry of Supply's co-founder and president, is focused on managing comfort throughout the day. There's much more moisture involved when you're running on a treadmill or kicking around a soccer ball, compared with waiting for a subway train or walking to a car. If you're on a work trip, you spend hours seated on a plane, but then have to hustle through the airport and still look good when you get to the big meeting.
Amarasiriwardena calls it a "peak demand" problem. "If you use clothing for a very specific moment that's actually a short period of time, that leads to more discomfort," he said.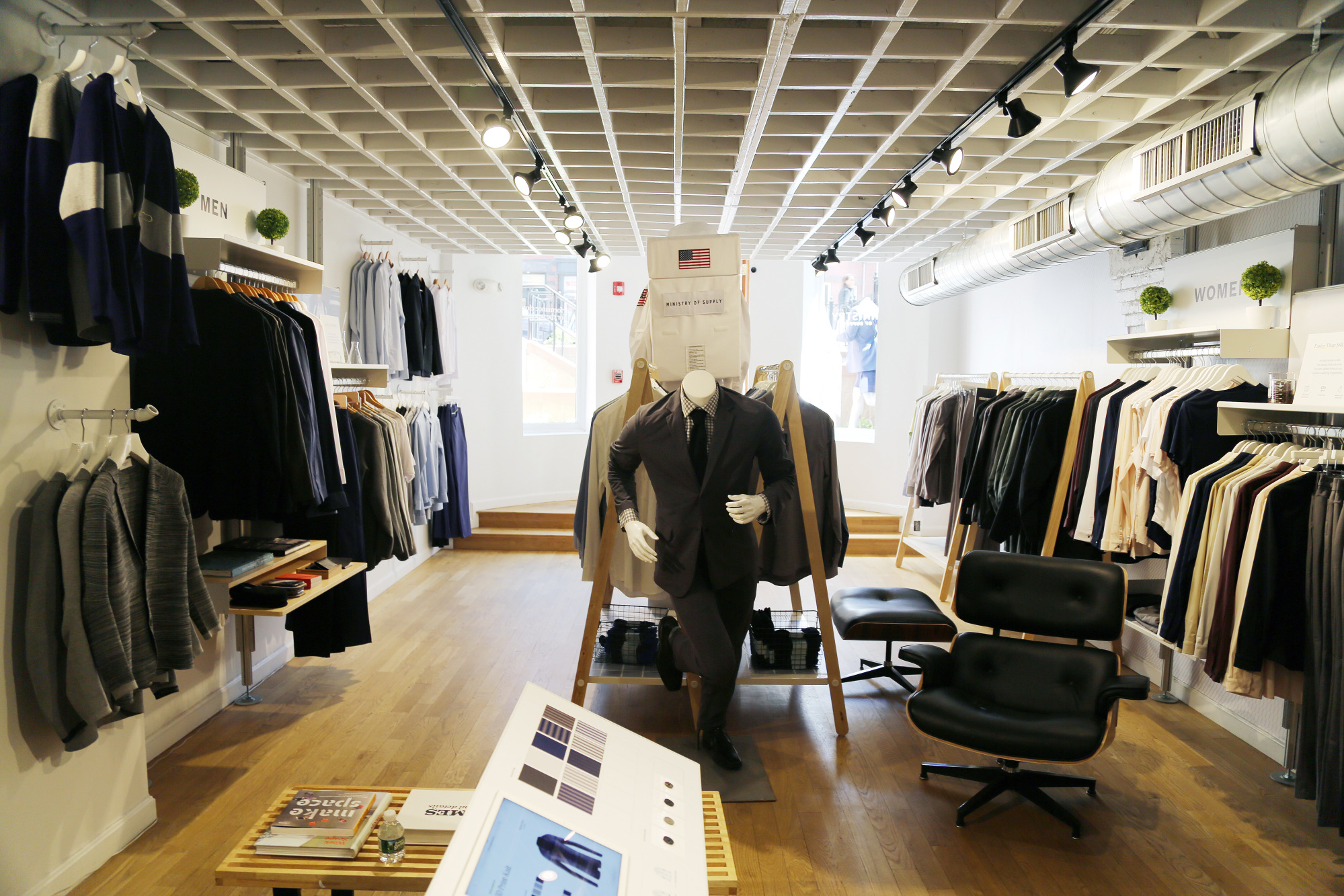 A Ministry of Supply store on Newbury Street in Boston.
At Ministry of Supply's lab, a team is working on a jacket that helps create a steady level of temperature and moisture, so commuters don't have to peel off layers of jackets and scarves when they step into a warmer area.
Researchers gather data through testing on treadmills—because outdoor walking often makes up a quarter of a typical commute—to figure out how the jacket can modulate heat. That means handling temperature regulation, moisture control and movement in what's called a microclimate—the zone between skin and fabric. If you wear a raincoat in humid weather, your skin feels clammy because that microclimate isn't being managed appropriately, for example.
Clothing that can help you acclimate to the different environments we travel through every day, while remaining comfortable and office-presentable, is the niche that commuter wear is aiming to fill.
And demand for it is growing. Rhone said its commuter pants, made of a Japanese air-permeable stretch fabric, is the company's top seller. The company worked on the original pant for a year just to get just the right mix of structure and stretch. It has another version coming out this fall. 
"When you're in commuting situations, you get on the subway—it's hot down there. The last thing you want is your pants to be retaining heat," said Nate Checketts, Rhone's co-founder and chief executive officer.
He admits, however, that comfort—not commuting—is the main reason shoppers gravitate to the pants. "Men in particular crave that comfort," he said. "If we can give that to them without letting them look like a slouch, I think that's the real benefit."